"Hospital food tastes bland"; Cho Yah Lee, dietician at SATS busts this myth and others
For the uninitiated, it might come as a surprise that hospital food is not mass-produced in a cafeteria. Instead, each meal is carefully planned for by a team of dieticians and chefs who work tirelessly to serve dishes that taste good and are nutritiously balanced based on various therapeutic diets.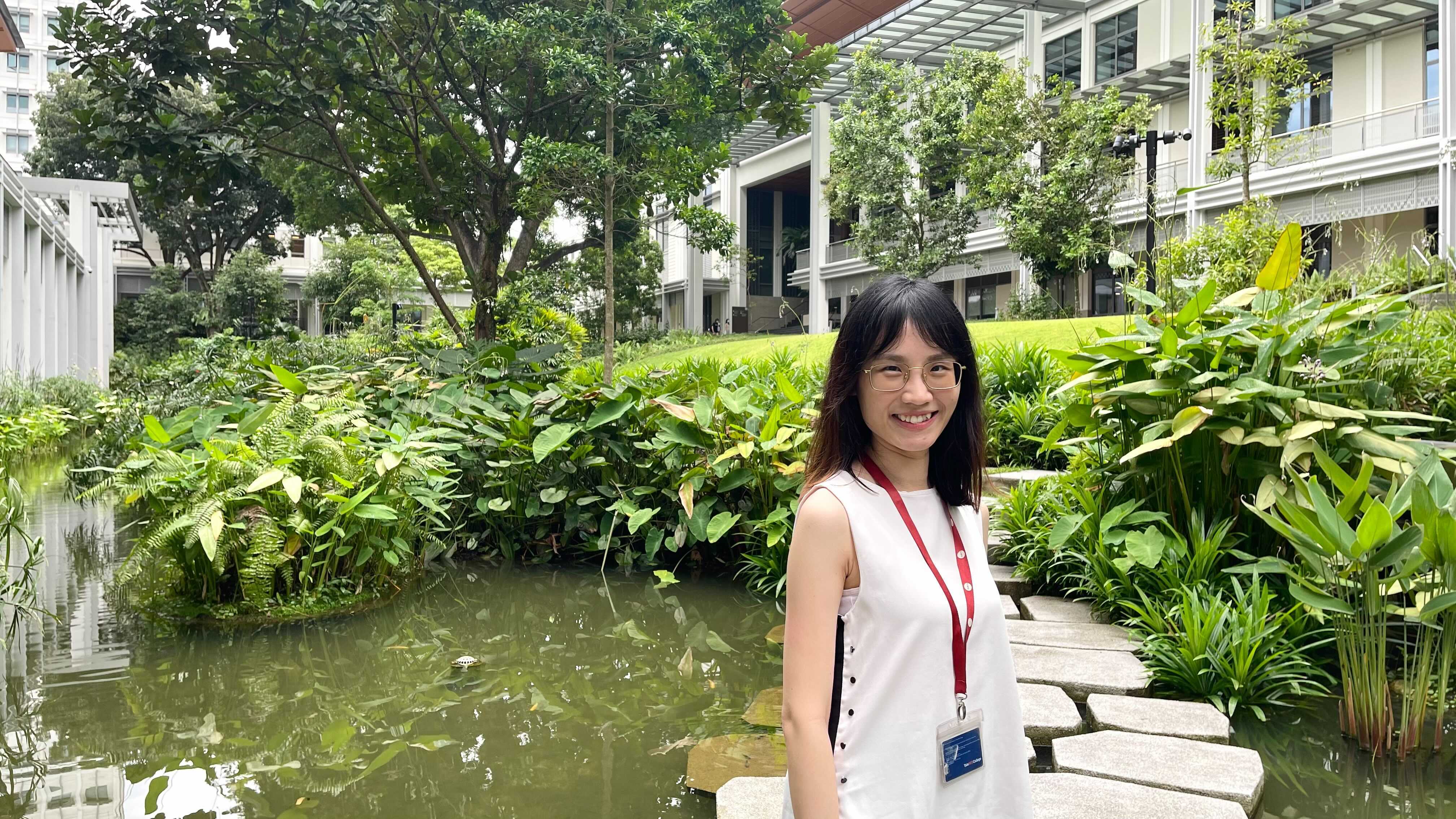 Cho Yah Lee, a dietician at SATS Food Services is part of this team. Usually stationed at hospitals or other healthcare facilities, she is involved in menu planning and calorie counting for all hospital meals. She ensures they follow hospital dietetic guidelines. "I also conduct dietetic training for kitchen staff in the hospital so they can discern between different diets and learn to portion food properly," she adds. She often participates in the plating of patients' meals to ensure the right patient gets the right food.
"A big part of my job is to handle customer feedback, I learn a lot from patients from all walks of life." She shares one of the memorable bits of advice she got was from a patient who was a chef at an Indian restaurant. "He gave me some useful cooking tips that can be incorporated into our hospital menu."
Yah Lee also wants to clear the air: hospital food tastes good!
Not only are dishes a lot more tasty, Yah Lee and the team of chefs and staff work to ensure patients get a larger variety of options too.
Privy to the secret world of hospital food and healthy eating, Yah Lee debunks (and maybe confirms!) some health food myths you might have heard:
Myth #1
Hospital food is bland
Not true.
Though the hospital diet has some regulations such as to be lower in salt, sugar and fat, the kitchen team never compromises on taste and presentation. The team goes out of their way to enhance the menu to make the food delicious!
Myth #2
You cannot eat chicken or seafood after surgery
Not true.
There's not scientific evidence supporting this statement. In fact, chicken and seafood are good sources of protein which help in wound recovery. They also help build antibodies that strengthen your immunity. It is more than okay to eat an adequate amount of animal protein such as chicken or seafood, including shellfish, after surgery.
Myth #3
You will never find spicy food in hospital meals because it is slows healing
Not true.
There's no evidence saying that spicy food slows the healing process. In fact, if you enjoy spicy food, it's easily available in the hospital! You'll find chicken masala, fish sambal and more in our hospital menus.
Myth #4
Dark soya sauce makes wounds darker during the healing process
Not true.
Some people believe that the dark pigment of soy sauce will leave darker scars during the healing process. But the formation of scars is your body's response to damaged tissue and has no relation to what you ingest. There's simply no evidence to back up the claim that soy sauce in foods will affect the colour of scars. It is advisable to consult your doctor for proper wound care.
Myth #5
You cannot eat eggs or chicken if you have a cough or cold
Not true.
Again, eggs and chicken, which are high in protein, helps the body build antibodies to fight against infections and actually help speed up recovery from diseases. There is insufficient data indicating that one should not take eggs or chicken when coughing and cold.
--
Today, Yah Lee is stationed at Yale-NUS supporting the team in creating a menu for a new project. An outgoing and friendly person by nature, Yah Lee says the best part of her job is getting the opportunity to contribute her voice and ideas to the development of new projects. "I work with a lot of interesting and charismatic talents at SATS, getting to bounce ideas and participate actively in meetings with them really motivates me and gives me an energy and productivity boost," she explains.
If you're interested in a rewarding career like Yah Lee, click below to find out what job opportunities are available at SATS today.