Khoo Seng Thiam: COO, PT Jasa Angkasa Semesta
Find purpose in what you do
During SATS' Breakfast Session with Senior Management seminar in 2019, Khoo Seng Thiam, Chief Operating Officer of SATS JV/associate, PT Jasa Angkasa Semesta, shared the values and lessons that he learnt with over 70 employees.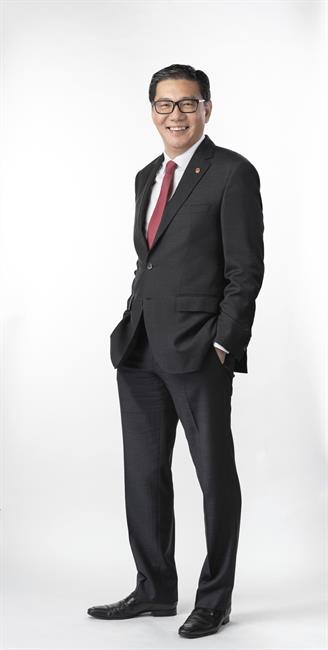 From his humble beginnings in Malacca where he was born, Khoo started eking out a living at the age of 13 after his father passed away. He began his career in Singapore as a cargo officer at Changi International Airport Services (CIAS), before moving on to a logistics MNC, and SATS subsequently.
Deriving meaning from purpose
On the topic of working with purpose, Khoo recounted the early years of his career, where he realised that when he found purpose in his work, he enjoyed it more and was proud of it.
He challenged employees to start thinking about the purpose of their job – what would happen if they do not do their job well? If they failed at their job, who else do they fail?
Working at an American MNC required Khoo, who was educated in Malay, to gain a working command of the English language for daily communications and self-improvement. With a good mentor who constantly pushed him to do presentations in English, Khoo gradually built his confidence and took up classes to improve his language skills.
"In life, strengths and weaknesses are relative and situational. Under different circumstances, one's strength could be a weakness and vice versa. It is about being aware of how we leverage our abilities," he shared.
When asked for career advice, Khoo responded that it is important for one to focus on giving their best on the job, and great leaders will recognise their potential and approach them when opportunities arise. His career also exposed Khoo to a variety of environments and cultures due to frequent overseas postings, enriching both his experience and personal growth.
Sailing the winds of change
When Khoo felt that his growth was plateauing, he took a leap of faith and joined SATS as he saw great potential in the company. Khoo was excited by the prospect of SATS building a network to connect freight forwarders and cargo airlines to provide them value-added services.
While the transition to SATS was not easy, Khoo was determined to approach the new challenge with the right mindset and look towards the future. From a rookie cargo officer to his current role as Chief Operating Officer at PT Jasa Angkasa Semesta, Khoo firmly believes in stepping out of his comfort zone to forge his career path, while maintaining a positive mindset especially in times of hardship.
Khoo ended the session by sharing his personal philosophy - "It is not about what you have, but what you focus on. This has been the fundamental principle which has served me well".