Thriving Through Digital Transformation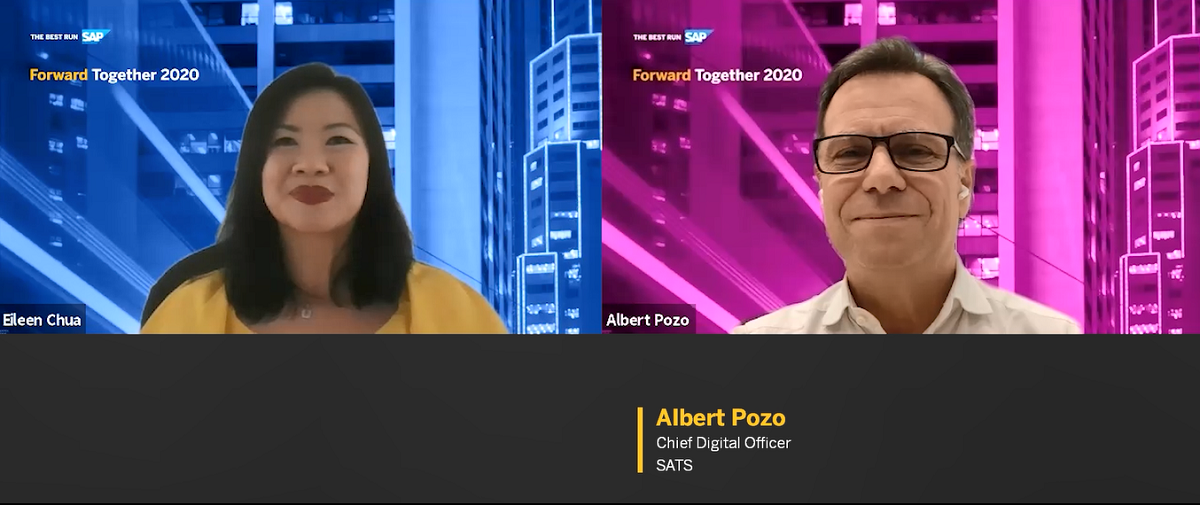 With digital transformation at SATS underway since 2019, the COVID-19 pandemic has accelerated the need to re-examine the core of SATS' business.
Recognising SATS as one of the companies leading the charge in digital transformation, SAP invited SATS Chief Digital Officer, Albert Pozo, to share how technology has enabled the company to rapidly deploy resources to critical areas during the COVID-19 pandemic at SAP Southeast Asia's Virtual Event, Forward Together 2020, from July 14-16.
In a webinar hosted by SAP Singapore's Managing Director Eileen Chua, Thriving in The New Reality of Business with Best-run Innovations covered supply chain disruption in global economies, business continuity, and unlocking growth by driving automation to increase productivity.
Pivoting during a pandemic
When asked about how SATS managed to pivot quickly during the pandemic to implement its largest redeployment, Albert affirmed that technology has enabled an efficient process. "Aviation definitely has been one of the more heavily affected areas, so having a system that allows us to scale up or down has been key. We also took the opportunity to train our staff, which helps with managing transitions through this period in the best possible way."
He added, "we are happy to help our customers address their problems and make their lives easier, so they can concentrate on delivering their service and meeting the needs of their customers. We manage complexity by making it simple for those who use the technology."
Another point of discussion addressed how SATS makes the adoption of new technology inclusive from the start. Albert explained that the company does this by engaging front-line employees who serve customers to ensure that new initiatives will support operational efficiency, create new business opportunities, or bring higher customer satisfaction.
"We have a strong technology business partner team that works closely with our business units and every project that we take on, we also do it with a problem-solving perspective. Technology can make the speed of change seem intimidating. That is something we are addressing by communicating early to make adoption attainable for everybody. When we take the time to do that, it makes adoption for end users easier at the end of the project."
As the leading service provider for ground handling and catering, what makes us unique is our human touch. Technology definitely serves the purpose of supporting the realisation of our business strategy, but it cannot replace the ultimate purpose of serving our customers.