Passenger Services
For more than 60 years, SATS has been serving passengers at Singapore Changi Airport, creating positive and unique encounters that have become a signature part of their travel experiences here.

With the needs of every passenger in mind, we offer a suite of quality passenger services that range from seamless check-in facilities, special care services for those who need a little extra assistance, as well as premier check-in counters and lounges.

For VIP passengers, SATS Concierge Services offers personalised meet-and-greet assistance with buggy transfers between terminals and access to exclusive passenger lounges located at each terminal in Singapore Changi Airport.
OUR SERVICES
Seamless Check-in Facilities
Aimed at providing a smooth and comfortable passenger experience, we provide options for early check-in at Jewel and Changi Airport Terminals 1, 2 and 3.

For added convenience, we also offer Cruise-Fly services at Marina Bay Cruise Centre Singapore.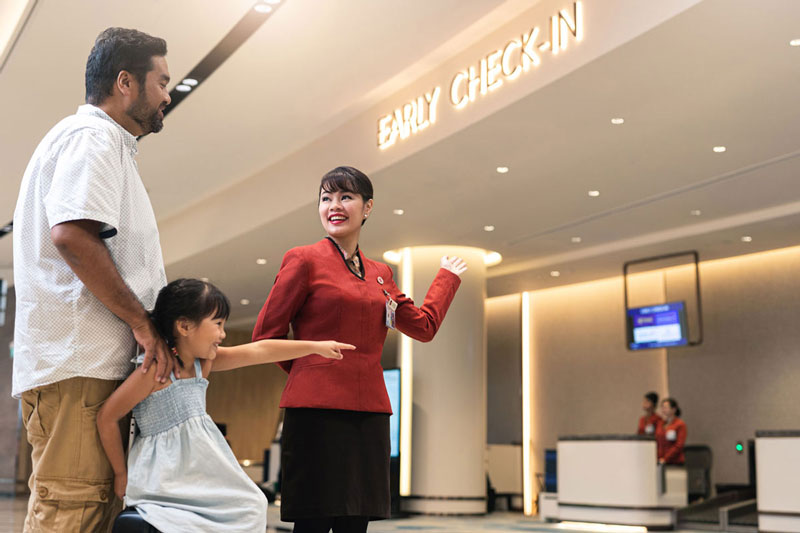 Special Considered Care Services
For passengers who require additional assistance during their travels, we offer a range of special considered care services.
These include a dedicated lounge for unaccompanied minors, passengers with reduced mobility, and non-English speaking passengers. Our goal is to enable each and every passenger to travel with greater ease and peace of mind.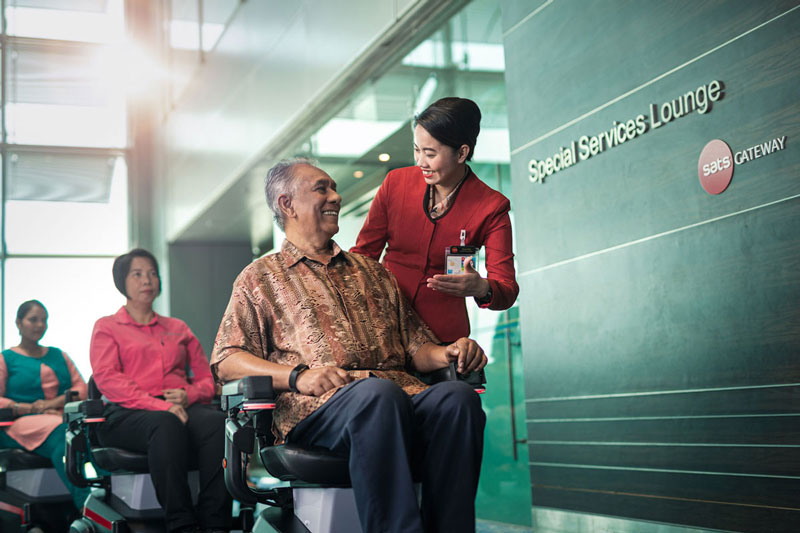 Premier Services
First and Business Class passengers travelling on SATS-handled airlines have access to premier check-in counters and lounges, as well as exclusive passenger lounges located within the transit area.
Designed to provide passengers with maximum comfort as they relax and unwind before their flights, facilities in our exclusive passenger lounges include showers, workstations, massage chairs and a delectable range of food and beverages
Through corporate partnerships with various companies, we also offer personalised meet-and-greet services to passengers at Singapore Changi Airport Terminals 1, 2 and 3. These provide passengers with a swift, smooth, and hassle-free passage throughout the airport for arrivals, departures and transfers.

Also available are SATS Premier Lounges, which are located at Singapore Changi Airport Terminals 1, 2 and 3 and Blossom – SATS & Plaza Premium Lounge at Terminal 4.