At SATS, we want to encourage our people and the community to uncover their talents and empower them to achieve their full potential. We also nurture our people to share their culinary, service and technological expertise to make a difference in the lives of communities we serve.
How we are creating impact
387,612

Total cumulative lives touched since FY18-19

2.3m

raised for our adopted charity and organisation

1 million

Touch a million lives by sharing our expertise with the communities in which we operate by 2030, from FY18-19 baseline for FY20-21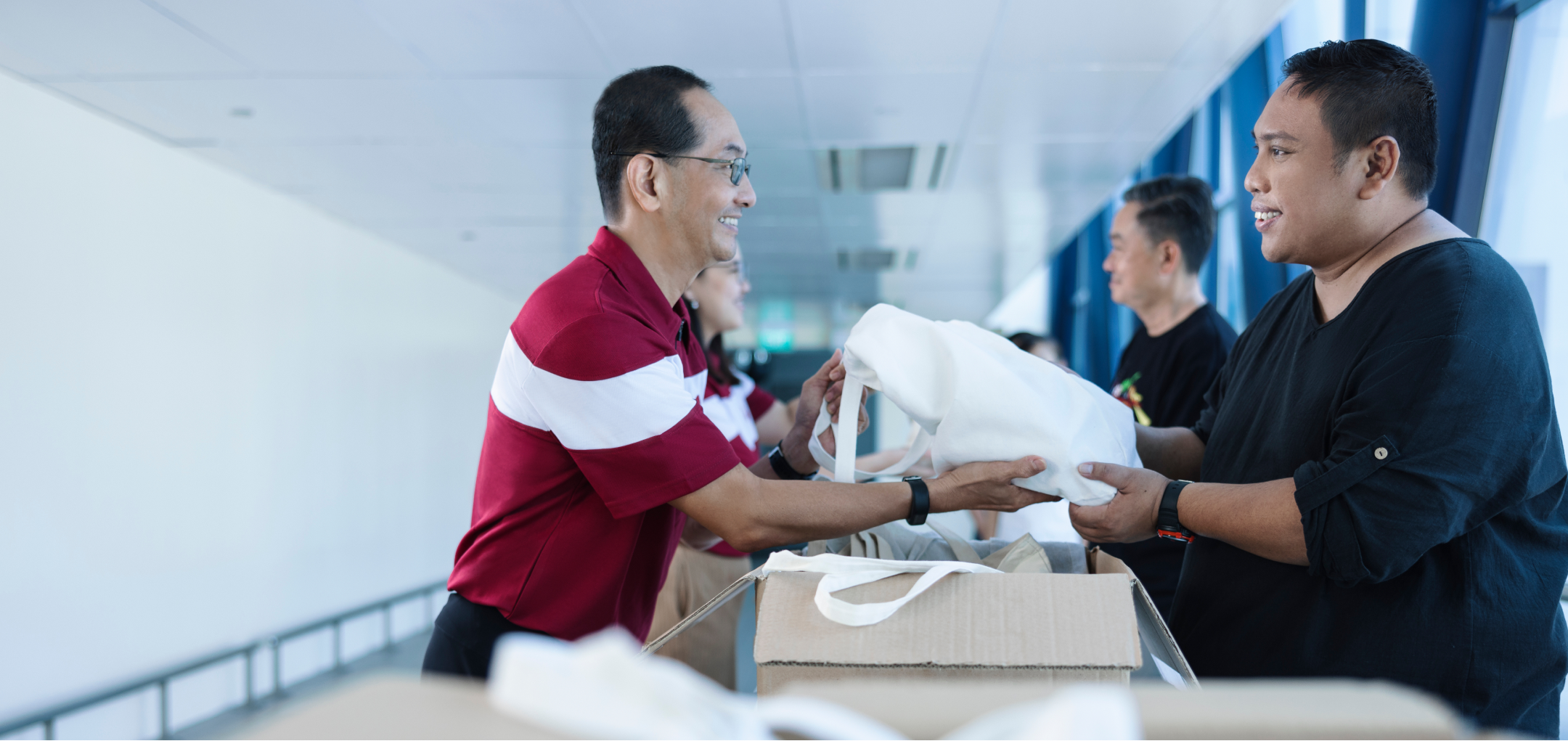 SATS Foundation
As an organisation that puts people first, SATS cares about the well-being of our local communities and is deeply committed to shaping a sustainable future for all. SATS Foundation was established in 2011 to advance the spirit of volunteerism sparked by the SATS Staff Association over 40 years ago, and serves as our philanthropic arm, collaborating with partners who share our vision, passion and values.
Find out more
HOW WE ARE MAKING CHANGE