We believe that a good governance structure allows us to ensure accountability, fairness, and transparency.
We recognise the importance of reviewing our business strategy regularly, with inputs from our stakeholders, in order to identify the most pertinent risks and opportunities.
Sustainability Governance Structure
Our sustainability governance structure sets out accountabilities and responsibilities for SATS to deliver on our sustainability pillars.
Ethics and compliance
We are fully committed to conducting business with integrity and having responsible business practices that are consistent with the highest ethical standards and compliant with all applicable laws and regulatory requirements. We seek to uphold our Group's reputation and safeguard the interests of our shareholders and all other stakeholders.
Find out more about our key initiatives
E.H.S. programme 'Everyone Home Safe'
Safety should be a priority at the workplace as it is important for the well-being of both employees and employer. Instilling a sense of responsibility for everyone to take safety precautions and challenge unsafe behaviours and condtions will help prevent incidents.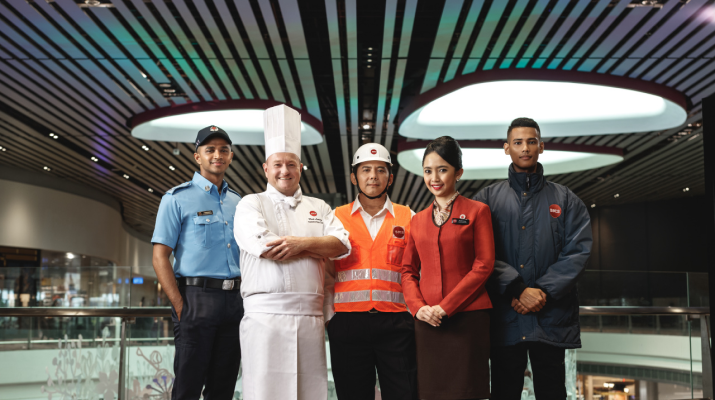 Speak Up Culture @ SATS
We have created an initiative that allows people to contribute ideas and opportunities that enable SATS to thrive and succeed. Our people are also encouraged to speak up on safety matters and share how we can better incorporate sustainable practices in our operations.