Security Services
As the longest-running auxiliary police force in Singapore, SATS Security Services provides a comprehensive range of professional security services and solutions to aviation and non-aviation customers.
With years of experience and training, our officers are well-equipped to deliver effective protection and safekeeping of people, assets, and infrastructure. Serving with pride and passion, our mission is to be the security agency of choice.
OUR SERVICES
Aviation Security
With in-depth expertise in ground handling operations, we provide end-to-end aviation security services which include:
Forgery Detection Services
Aircraft Protection
Passenger Profile Screening
Guard and Escort Services
Inadmissible Passenger Handling
Cargo Security
The only APF-operated vault within an Air Freight Terminal for valuable cargo handling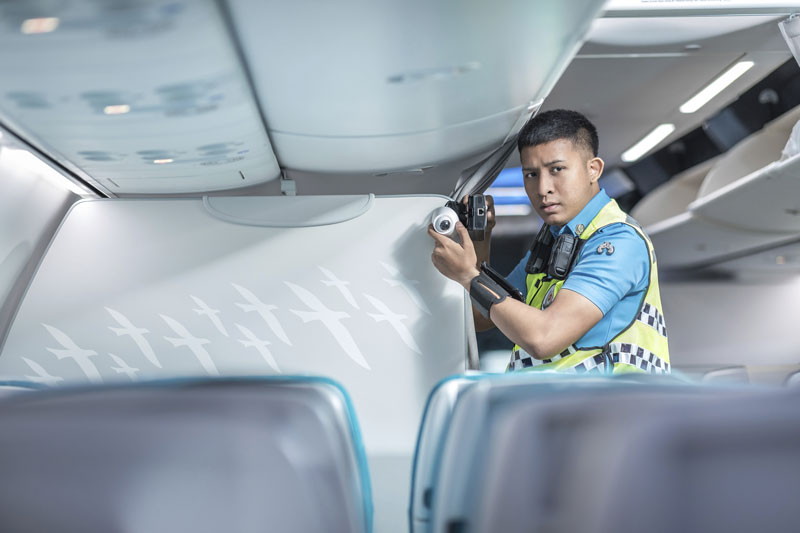 Catering Security
As a leading food solutions provider for our aviation and non-aviation customers, we are trusted to uphold the highest food safety and security standards across all our operations.
To maintain the quality and integrity of every meal, we have put in place a highly detailed and effective process that ensures the traceability and food safety of all meals delivered from us to our customers.

Providing a strong link in the airport security chain, a team of trained security personnel monitors and inspect catering carts throughout the cart-loading and offloading process, from our kitchens to each aircraft.
Premises Security and Protection
We are trained and equipped to ensure the security and protection of key installations such as government establishments, corporate infrastructure, and tourist attractions. Our services include:
Enforcement Patrol
Access Control and Screening
Guard and Escort Services
Integrated Operations and Command Centre
Security Consultancy
Integrating the latest security technology to enhance the protection of your assets and infrastructure, we offer tailored security solutions to suit the unique needs and requirements of our clients.

Our end-to-end solutions include comprehensive security plans that incorporate technology solutioning, manpower provisions, and comprehensive security audits.

Accredited by the Airport Police Division, our Regulated Air Cargo Agent Regime consultants provide the documentation of the Regulated Air Cargo Agents Security Programme.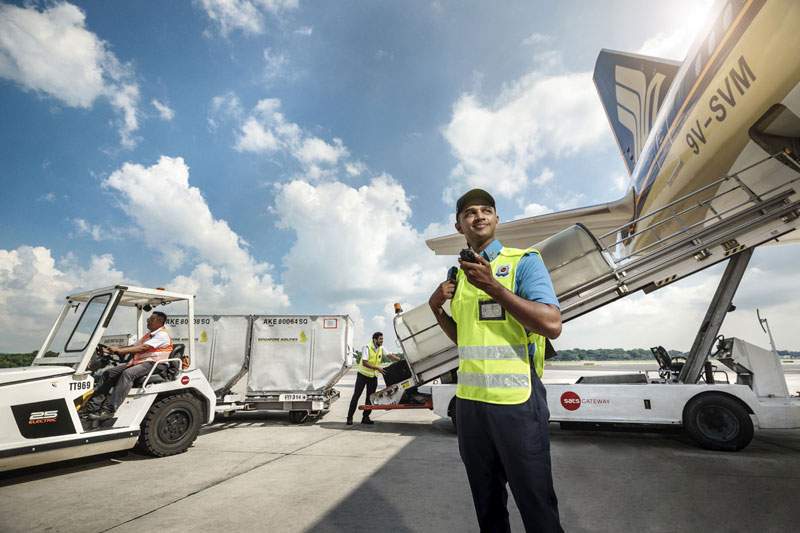 Exclusive Ad Hoc Assignments
Tapping on extensive experience, skills and training, we provide security services as part of exclusive ad hoc assignments during major events. These include:
Security assessment and planning
Crowd and traffic control
Access control and screening