Security Services
Serving with pride and professionalism, SATS Security Services' mission is to be your security agency of choice.

As one of the longest-serving auxiliary police force (APF) in Singapore, we provide a comprehensive range of professional security services and solutions for customers across many industries.
We build our solutions from a wide field of security capabilities, such as the provision of manpower for enforcement, event security and traffic management; future-ready ops-tech which includes intelligence analytics and surveillance, smart facilities management, Internet of Things (IoT) monitoring.
Our years of experience in aviation security, coupled with advanced technological solutions, allow us to deliver effective protection to our clients' people, assets, and infrastructure. Our long-standing services are distinguished by our high standards in manpower and technological innovation.

We are accredited by the Airport Police Division, our Regulated Air Cargo Agent Regime consultants provide the documentation of the Regulated Air Cargo Agents Security Programme.
SATS SECURITY SERVICES SOLUTION
Find out more about our services and training below:
Aviation Security
Our core strength lies in aviation security. The stringent needs of this particular industry have imparted a wealth of knowledge to our team and leave our officers with a deep sense of responsibility and a people-first mindset.
Our security officers, trained to be astute and proactive, carry the same high standards of service through their deployments for other industries at various locations as well.
Our storied history with Singapore's aviation industry has allowed us to hone skills in the following services:
Aircraft Protection
Cargo Security
Catering Security
Forgery Detection Services
Guard and Escort Services
Inadmissible Passenger Handling
Passenger Profile Screening
We also own the only APF-operated vault within an Air Freight Terminal for valuable cargo handling.
Integrated security solutions
By integrating effective, highly-trained manpower and best-in-class ops-tech, we are able to provide exceptional services to clients from all industries.
Centralised Command Centre
We are equipped with an Integrated Operations and Command Centre, which enables us to respond quickly to incidents at any of the premises we monitor. This centralised command centre also allows us to make informed decisions through data-driven insights, enhancing our ability to effectively deploy resources.
Other services
At SATS Security Services, our officers are trained and equipped to ensure the security and protection of key installations such as government establishments, corporate infrastructure and tourist attractions. Our services include:
Access Control and Screening
Cash Management Solutions
Cash and Valuable Escort Services
Enforcement Patrol
Guard and Escort Services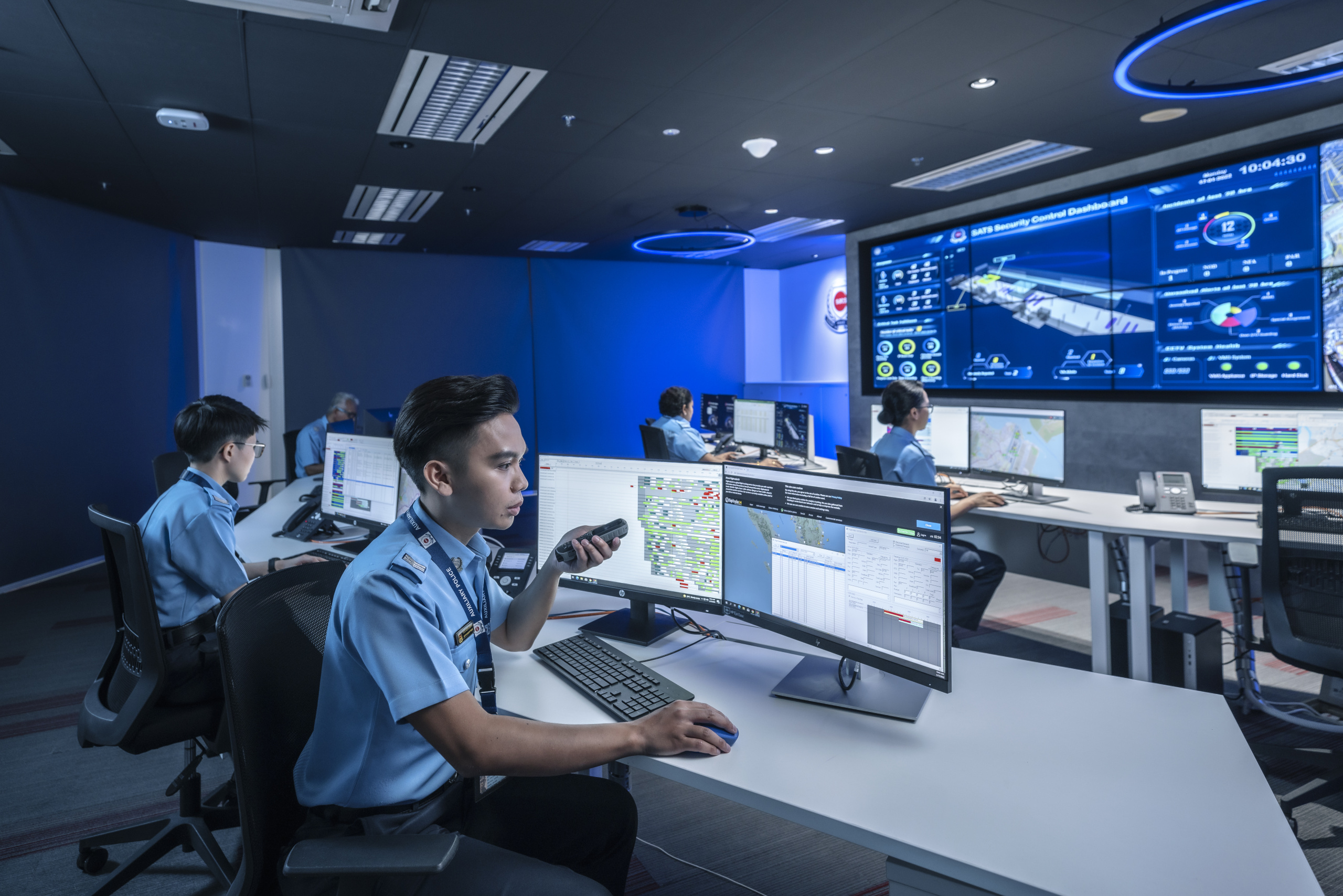 Outriders
Launched in 2021, our fleet of Outriders are on active duty across the island. Our Outriders have served alongside various agencies under Ministry of Home Affairs at events, including the May Day Rally and more. Comprising experienced and well-trained officers, our Outriders are equipped with state-of-the-art technology to help with navigation, safety and enforcement.

Our officers are effective in functions, such as traffic event management and escort services.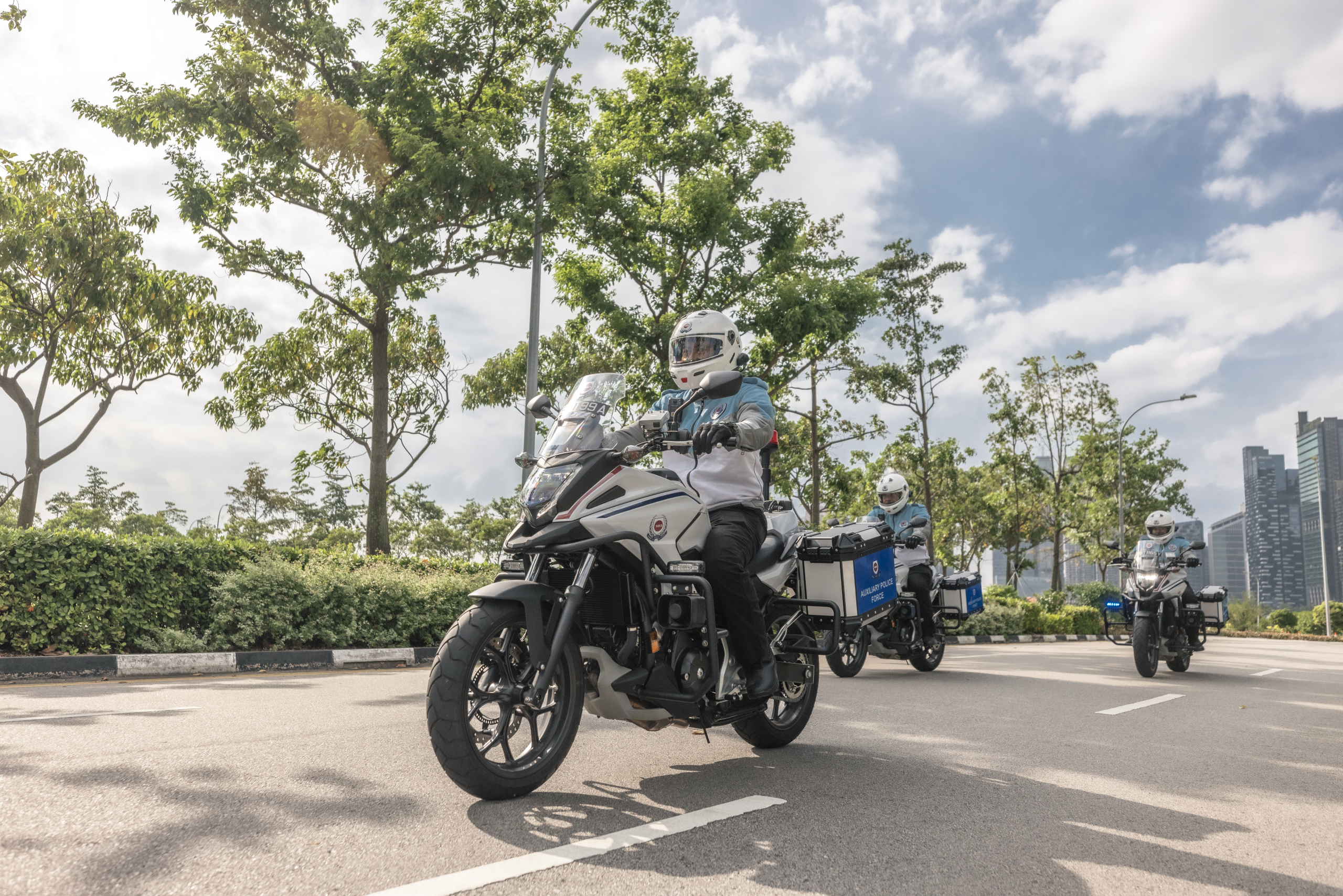 Exclusive Ad-hoc Assignments
Tapping on extensive experience, skills and training, we also provide security services as part of exclusive ad hoc assignments during major events. These include:
Access Control and Screening
Crowd and Traffic Control
Security Assessment and Planning