Adrian Fun: Head Chef, SATS
Building a culture where people matter
In 2016, Adrian Fun joined our institutional catering arm, SATS Food Services, and has not looked back.
As a Head Chef, he oversees the operations at 55 cookhouses across Singapore. Working in a team, he is supported by 38 sous chefs who manage the cookhouses while helping to ensure the smooth running of the kitchens and maintaining exceptional food quality.
Adrian believes that when he takes care of his staff, they will take care of the customers in return. Guided by this philosophy, one of his ongoing priorities is to constantly explore ways to improve the work environment for his staff. In particular, he aims to support older workers by using technology to reduce the reliance on manual labour.
A heartfelt passion to delight customers
As part of his work, Adrian enjoys having conversations with customers in order to better understand their needs and how he can serve them. His ability to listen and engage his clients enables him to serve them more effectively as he continually exceeds their expectations.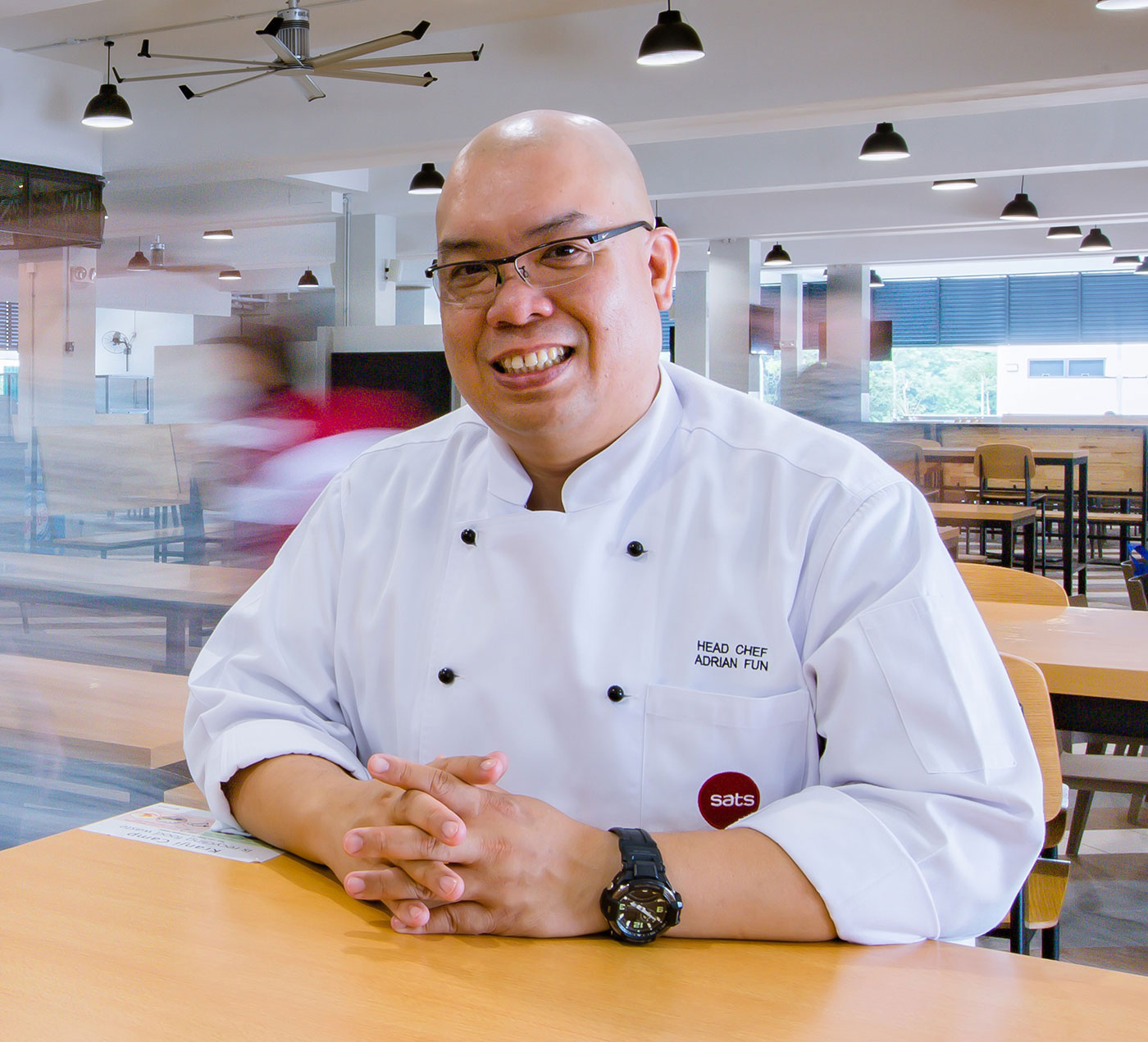 Being passionate is important. As a chef, we need to know what our diners' wants and needs are, so that we can exceed their expectations. The key here is to stay positive regardless of the kind of feedback we receive from others so that we can improve ourselves and always delight our customers!