My Job in SATS: I'm a Customer Service Agent who assists passengers transiting across different airlines at Changi Airport
Make your customers feel heard
It takes a patient person to be a Customer Service Agent, and having held several other passenger service roles in one of the world's busiest airports for 28 years, Farlin Osman can readily say that she has patience in spades for this job.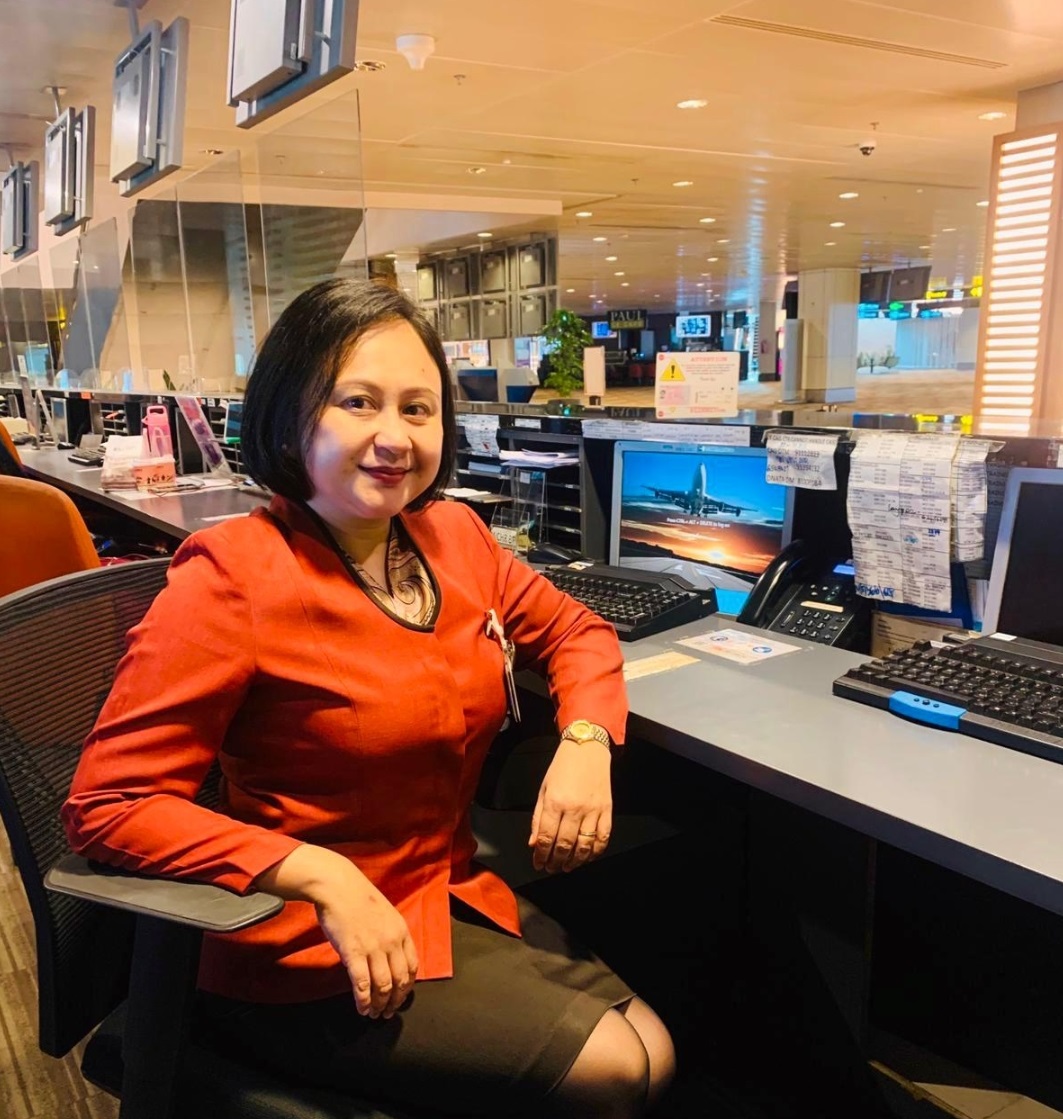 Farlin, together with a team of 10 other agents, manages the transfer desks at Terminal 1 within the transit area. "Back when the airport was very busy, the line would stretch all the way to the back," she waves to the duty free shops a distance away from Transfer Desk C, "today…" she nods towards the empty atrium, "things are just very different."
In its heyday, the transfer desks saw queues of over 100 people during peak hours. There, the 18 or more customer service agents would address the needs of tired (and often grumpy) passengers coming off long flights. It was Farlin and her team's job to put on a smile and ensure that each person left with their problem solved. Issues ranged from missing transfer details, sorting passenger logistics and flight delays, baggage enquiries and other mundane travel queries. But there are a few standout moments that remain fresh in her mind:
Unforgettable encounters
"I remember, when I was new to this role, we had an Indonesian mother arrive at the airport with her newborn baby. She was transitioning from Europe to an Indonesia-bound flight, but her baby had no passport! She was stuck!" Farlin shares. "That was particularly difficult because she was stuck here for several days with no money and nowhere to stay."
"In the end we coordinated calls between the Indonesian embassy and her family, purchased international calling cards for her to get in touch with her husband and tried to make her comfortable. The transit hotels were also full so the best we could do was to find a private space in the transit area for her and her baby. It took many phone calls to help get her back on a plane."
She also laments language barriers, recalling a recurring problem when elderly foreigners, who can only speak their native language, need rather detailed instructions on rebooking flights. "We often had to contact relatives who could speak English to get their help translating what was needed."
But despite the occasional unforgettable encounter, Farlin loves her job. "I like meeting new people and I get to meet so many passengers from all walks of life here. It's also very satisfying when you manage to solve someone's problem," she smiles. "And personally, I can't imagine sitting at a desk all day!"
Because she works in shifts, Farlin rarely works overtime now, which allows her to spend more time with her children.
Opportunities for growth
With COVID-19 around, there are fewer passengers and her team has shrunk to just ten people, but Farlin says that they all have had the opportunity to try new roles: "There's lesser need for more manpower now, so all of us under Passenger Shared Services in SATS share some responsibilities."
This includes assisting unaccompanied minors and passengers with reduced mobility, assisting passengers with the new, required, paperwork to enter the country and even escorting passengers to the bus that will take them to hotels to serve their stay-home notice or quarantine.
Having been in the company for many years now, Farlin has seen how SATS has evolved, but is thankful that despite these difficult times it remains relatively unscathed. "SATS has always been very stable," she says thoughtfully, "and it takes care of its employees. Recently, we've been given a lot of different courses to participate in. In fact, I just finished a course on improving my customer service skills."
You'd be surprised, but her 28-year employment is not rare, "there are people who have been here even longer than I have!" she laughs.
Sense of camaraderie
Farlin, who has also been a recipient of the Employee of the Month award, credits her long employment to equal opportunities and wonderful colleagues: "SATS is a very fair company, there are many chances for anyone to apply for different, higher-ranking positions. Also everyone is really nice, like my teammates."
When they can, Farlin shares that she and her teammates like to shop around the transit area together, especially during sale season. She speaks fondly about the airport, pointing out several comfortable and quiet spots that are perfect for taking a few quiet moments in the day alone, or that serve as good spaces to wait out the time between connecting flights.
For anyone looking to take on the role as a Customer Service Agent in SATS, Farlin emphasises the need to be compassionate and empathetic, both to passengers and colleagues. "Most importantly, never," she leans forward, "never take things personally and you will do well here."