Garry Yeo, AVP of Aviation Catering shares how SATS Catering came together to prepare over 45,000 meals a day for work dormitories and more
It was at the start of the COVID-19 pandemic when Singapore was first made aware of the growing cluster at a foreign worker dormitory. Lockdown (also known as Circuit Breaker) was soon to begin for the country, and at SATS, a big project was brewing.
3 April 2020, Friday, late in the evening, Garry Yeo, AVP of Aviation Catering, and several other department heads, received notice that their teams would have to begin gathering resources to prepare to feed residents at several foreign worker dormitories. It was an important first meeting, meant to inform the heads to prepare themselves and to rally their troops because come Sunday, production of more than 10,000 meals would have to begin.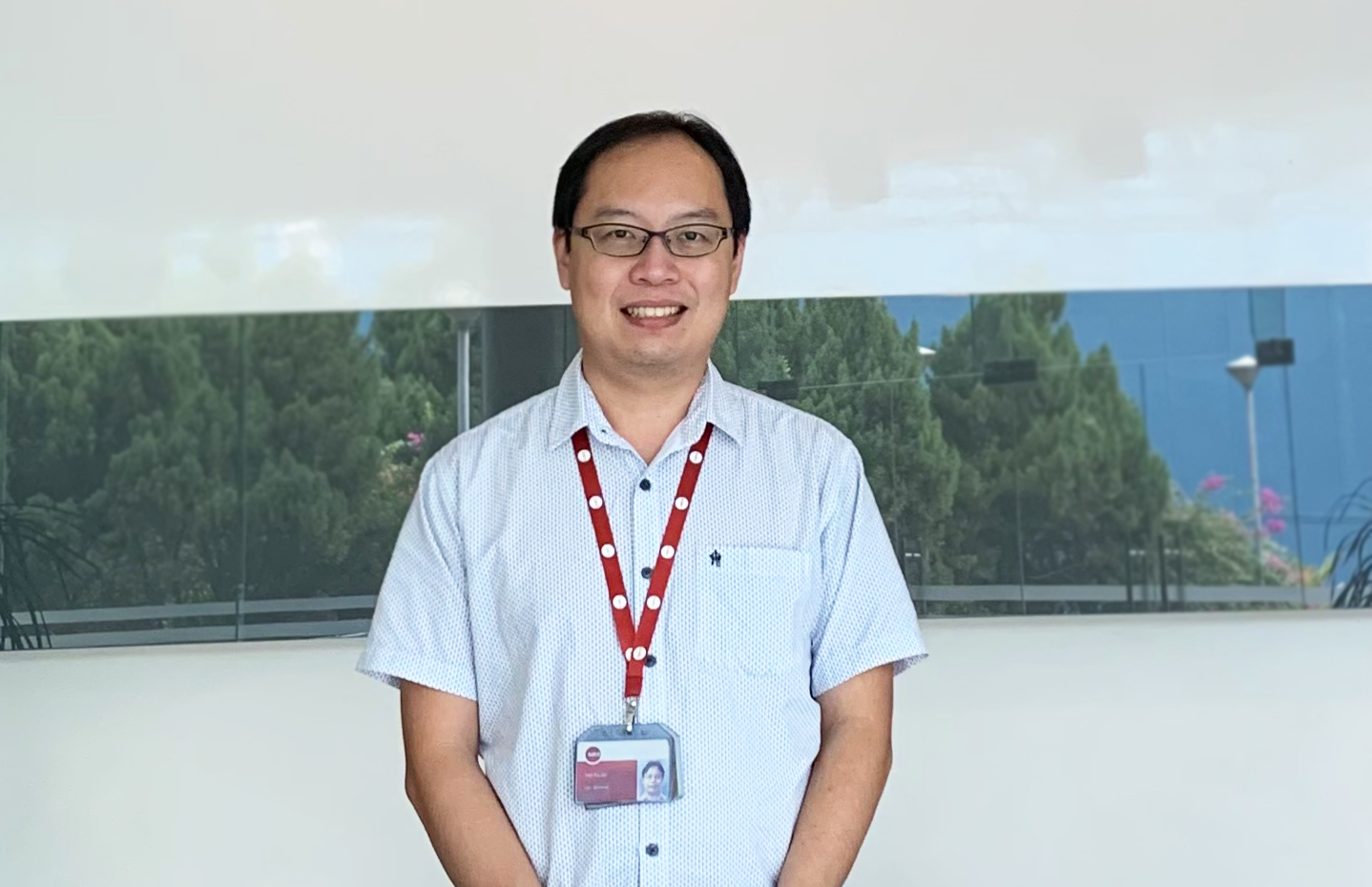 At its peak, this project, named Project Zeus, saw SATS preparing over 45,000 meals a day. This included three meals a day with snack packs for residents of several foreign worker dormitories, people quarantined on cruise ships and several hotels across Singapore.
It was a mammoth task that ran from early April till the end of August. It was also buffeted by an array of challenges such as a tight timeline, developing of new menus and for the many on the workforce, the need to learn a new form of production. Garry explains, "Aviation catering requires the production of ambient meals - that means chilled. This task focused solely on hot meals, so it was brand new to many of the ground staff." For first-timers on this task, this meant learning to work around hot steam from the rice, gravy and curries.
Coming together for a greater good
Garry adds that the Aviation Catering team was just one of many teams looped into the project, "We had to engage the help of so many different people because we needed to match the scale and meet the timeline of the project." Aside from the catering teams, people from Aero Laundry, Gateway Services, corporate executives and VPs joined in the efforts to help pack meals. "But that's SATS," Garry says, "we will come together when needed."
This new task meant more training and thankfully the experienced events catering teams from SFS stepped in to provide help. More expertise meant the team were better equipped for the project.
Garry makes particular mention of people such as Production Supervisor Eileen Hoong, and Duty Manager David Ho, instrumental for keeping production smooth. People worked seven to eight-hour shifts daily and with many new to the production floor, Eileen and David had to delegate jobs to the right people and watch that the operational guidelines were followed closely.
Eileen, remembering the rush of the production shares, "It took a lot of cooperation between the different departments to get the food delivered safely to the residents in a timely manner."
"Over time, people settled more into their roles and production moved quicker, but aside from just producing food we had to make sure our food was safe for consumption as well." Garry highlighted that hot food production had more guidelines and more key checks and audits for safety purposes. Some guidelines included how food had to be kept at specific temperatures and once ready, had to be consumed within four hours of production for safety purposes. "We were fighting against the clock every day," Garry sighs.
But it is with the expertise of chefs such as Executive Sous Chef Jordi Noguera and Chef Jennifer Teo, who oversaw kitchen operations, cooking and timing of the food processes that the meals were kept safe and delicious.
Sharing thoughtfully, Garry adds, "looking back the thing that sticks in my mind is the community effort. All of us, from different departments and backgrounds, coming together to the floor to pack in various shifts. I myself was on a midnight shift for over a week!"
Meals tailored to the community
Despite the project taking off, a new challenge soon arrived – understanding the customers.
Struck with a tight timeline and instructions from the inter-agency taskforce, the team initially began the project with generic Chinese, Halal and Vegetarian menus that would change weekly. Unfortunately, these meals needed to be tweaked - the Project Zeus team realised the meals should cater to the unique needs of each community. They soon enlisted the help of the SATS ethnic kitchens and worked on new menus.
Chef Saravjit Singh, or Chef Saini as he is better known, was part of the team that helped create new Bengali menus. "Food is a staple part of our life and good food reminds people of their home, their friends and family" shares Chef Saini. "Providing meals from their homelands is the least we can do for the sacrifices these people have made for us."
To make the residents feel more at home, the team brought in ponni rice, and even whole fruits, such as mangoes, as a treat. Chinese foreign workers were also given menus tailored to their preferences with Szechuan cuisine filling their meal boxes. During festivities, the team took the effort to provide more celebratory foods like dumplings for the Dragon Boat Festival and Bandung (a rose syrup drink), amongst other treats, during Hari Raya.
Part of the lead team, Chef Jordi shares that he was initially disheartened by the reviews of the food, but was cheered on by what his father had shared with him as a young chef, "my father, who is also a chef, always says that we already have a place in heaven because feeding people is a good gesture," he laughs, "I remember this and I just feel very thankful to have been part of this project."
When asked if the reviews had affected production, Garry responds, "It is in the SATS' culture and DNA that we are constantly seeking to improve ourselves. After all, we are a service company. So whatever feedback we get, we take it and we work on it. We take it constructively and do our best with it for our customers. Be it internal or external stakeholders."
The positive attitudes and the hard work paid off as the team soon fell into a comfortable rhythm. "We saw a photo of the residents lining up their meal boxes for a taste test, and they all put their thumbs up in approval of the food," grins Garry. "The inter-agency taskforce had also received positive feedback about the new menus so we were very thankful." The success was further cemented when Minister Khaw Boon Wan wrote a long post on social media lauding their efforts for providing meals for foreign workers a few weeks later.
Chef Jordi, who had only joined SATS three weeks before Project Zeus, emphasises that this project could not have been completed without the help of many individuals, "the success of this project is solely because of teamwork," he says, "the cleaners, food planners, purchases, people from transport and the production line all contributed in a huge way to make this a success. I have nothing but respect for everyone here."