Lim Yong Jun: Senior Executive, Technology, SATS
Reinvention, innovation and a new sense of purpose
Senior Executive Lim Yong Jun was previously an engineer in the Oil & Gas industry. In 2018, he decided to make a career switch and took the initiative to learn a new skill, picking up coding on his own.
Today, he is part of the Technology and Innovation Centre (TechnIC) team in SATS that develops and implements innovative solutions to meet the needs of internal stakeholders across the Food Solutions and Gateway Services business groups.
Helping to improve operational productivity and performance
As part of the TechnIC team, Yong Jun was involved in the trial of computer vision technologies to scan and recognise food and beverage items on a meal cart tray. The trial aimed to reduce manual counting done by staff while increasing the overall accuracy of the inventory reconciliation process.
His ability to reinvent himself, willingness to learn new skills, and innovative thinking has benefitted him both personally and professionally. Building on his work at TechnIC, he is currently working with SATS' overseas joint ventures to explore the implementation of similar solutions.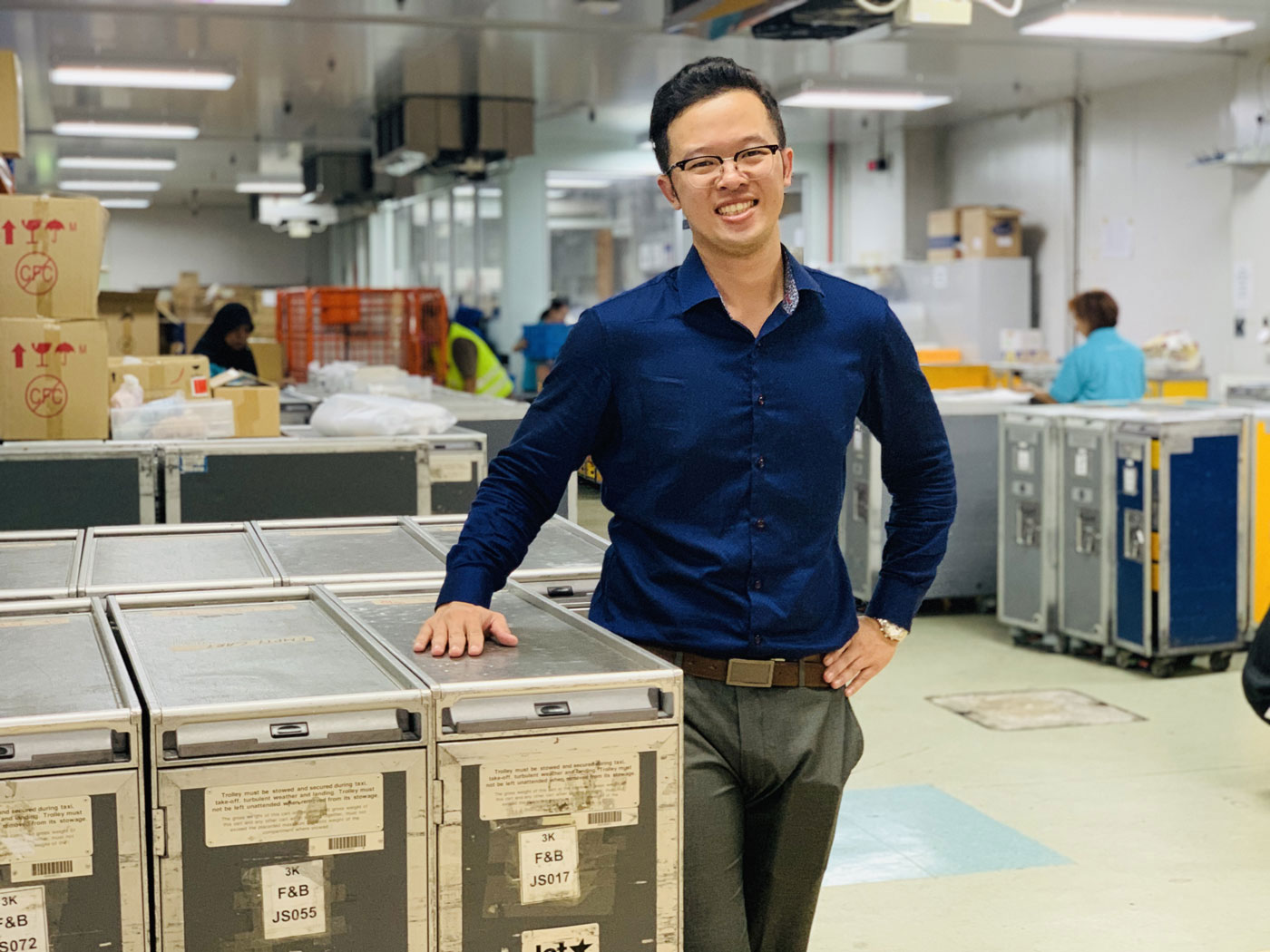 As part of a team that champions innovation, I am constantly challenged to think out of the box and come up with ways to improve the work processes of our business units. I feel a great sense of accomplishment when the solutions we develop result in cost savings for the company and help to increase our staff productivity!