Apron Services
Since the beginning of commercial aviation in Singapore, SATS has played an active role in our overall growth as an international aviation hub in the region.

At Changi Airport, our apron services team continues to serve with pride, upholding the highest professional and safety standards. Handling a wide and complex array of aviation activities, we help to ensure smooth and safe operations across the airport.

Staffed by a well-rounded team of young talents and experienced professionals, we tap on our strong technological and human capabilities to provide a broad range of customised services available 24 hours a day, seven days a week.
OUR SERVICES
Ramp Services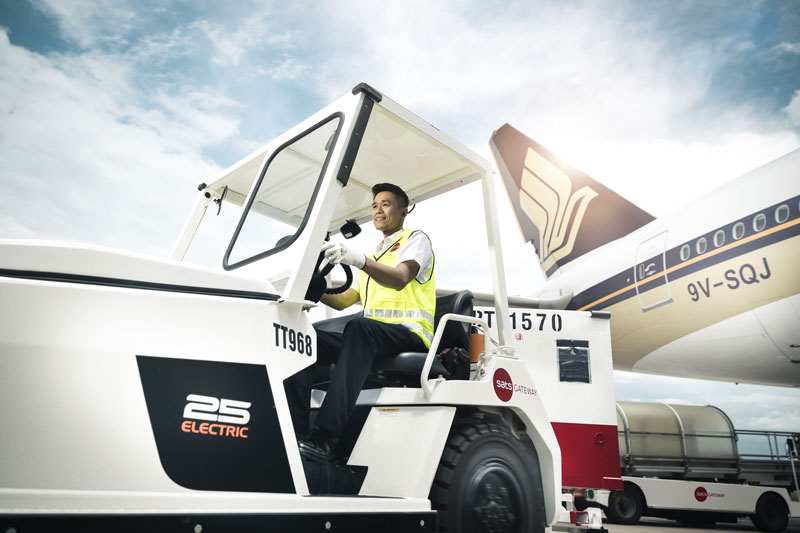 List of services:
Loading and unloading of baggage, cargo and mail
Docking of passenger loading bridges
Docking of passenger steps
ULD Management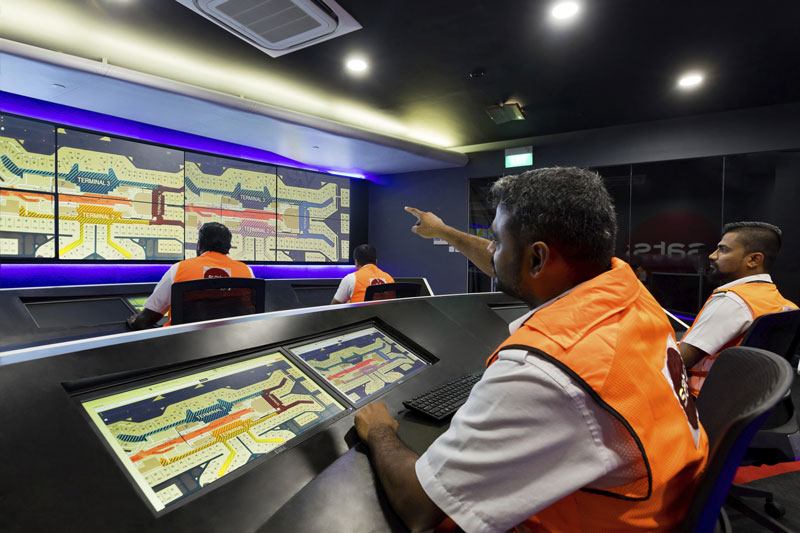 We also provide technical ramp support, which includes:
Aircraft marshalling/Aircraft Docking Guidance System (ADGS)
Headset communications
Water servicing
Lavatory servicing
Full ground support services (including ground power units, air-conditioning units and air starter units)
Aircraft pushback/ towing services
Baggage Services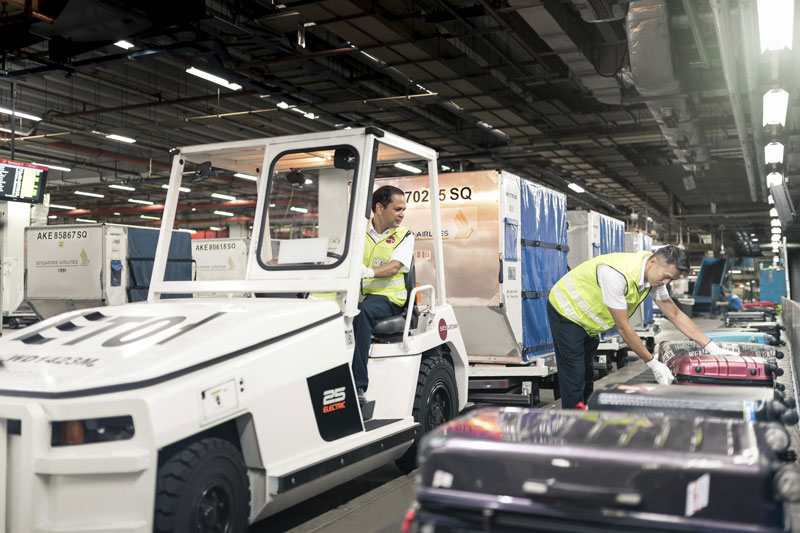 List of services:
Highly-trained personnel to handle arrival and departure baggage in accordance with precision timings and airline requirements.
The use of sophisticated baggage handling systems for efficient baggage management.
The option to expedite interline baggage movements, when necessary.
Inter-modal transfer handling of baggage (Fly-Cruise and Fly-Ferry services) for seamless transitions between flight and cruise journeys.
Premium baggage services for VIPs and CIPs.
Load Control
List of services:
Certified team in weight and balance for various aircraft including freighters
Certification of IATA Dangerous Goods Category 10
Digitalisation / e-filing / automation of processes
Highly productive and multi-skilled personnel
Quality Control unit
Subject Matter Experts in centralised load control
Payload maximisation
Fuel saving initiative


Lost and Found
List of services:
Assisting passengers with locating displaced baggage and/or items using our state-of-the-art WorldTracer system.
Providing professional advice to passengers affected by lost and/or damaged baggage on arrival, including information on the next course of action required.
Highly-trained customer service staff stationed on-site to answer passenger queries.
A fully equipped call centre to attend to passenger enquiries.
Aircraft Interior Cleaning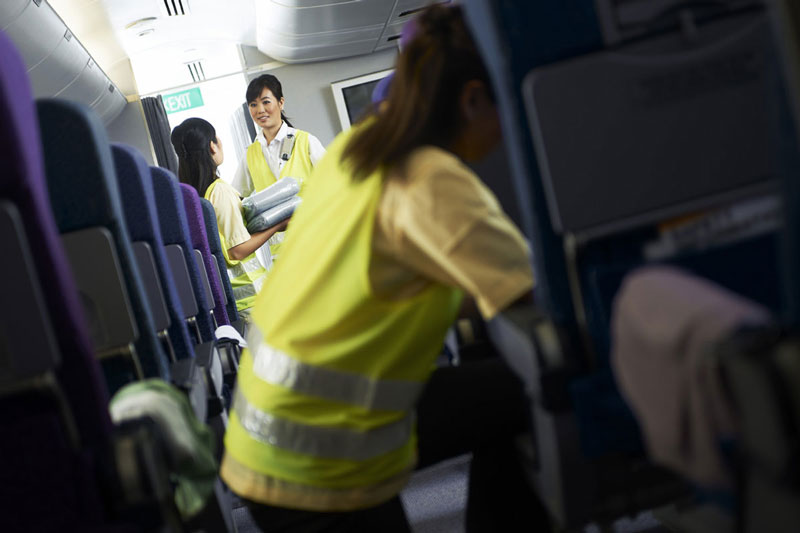 List of services:
Cleaning of aircraft cabins, galleys, flight decks and toilets.
Dressing of seats, seat pockets, crew bunks and toilets.
Changing and replenishment of blankets and inflight magazines.
Carpet and leather cleaning services to preserve the condition of the aircraft interior.
Flight Operations
List of services:
Flight Watch, which provides the diligent monitoring and tracking of arrival and departure aircraft movements and flight schedules.
Flight Dispatch, which ensures the safety of a flight by providing important information on weather conditions, flight plans, and fuel sign-off by the technical crew.
Crew management/scheduling service, which involves working with stakeholders such as hotels and transport companies to coordinate crew wake-up and pick-up timings to ensure timely reporting for duty.
Maintenance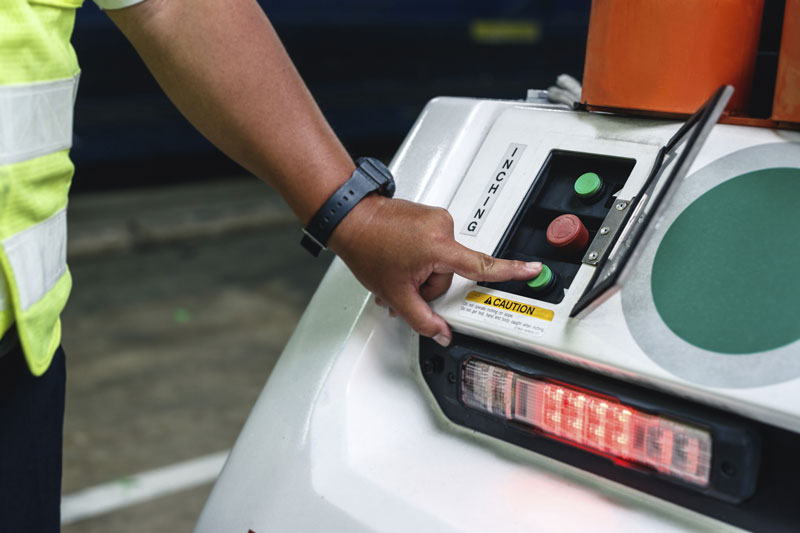 List of services:
Fuel supply
Fleet management
Inventory management
Facility management
Maintenance services
Ground Support Equipment training