Institutional Catering
As part of our Food Solutions business, SATS works closely with our institutional customers to develop delicious, nourishing meals and customised end-to-end services that help to promote better health and eating habits.
Equipped with state-of-the-art technology, our passionate team of dietitians, food technologists and in-house panel of award-winning SATS Culinary Consultants work together to develop new and authentic recipes, curating fresh, tasty and nutritious menus that meet the unique requirements of our customers.
From large-scale catering to tailored in-patient menus and youth engagement efforts, we are proud to use our expertise, technology and culinary creativity to support the work of healthcare providers, educational institutions and government agencies.
OUR SERVICES
Healthcare
SATS plays a vital role in supporting the patient care journey by providing customised end-to-end food service solutions, delivering tasty and nutritious meals to hospitals as well as intermediate and long-term care facilities.

Tapping on decades of experience and the use of innovative food technology, our team of trained dietitians, chefs and catering professionals work with healthcare institutions to develop tailor-made in-patient menus, therapeutic and textured meals and pantry supplies in compliance with stringent hospital guidelines and food safety regulations.

Our range of integrated solutions also include food concierge services and staff lounge management.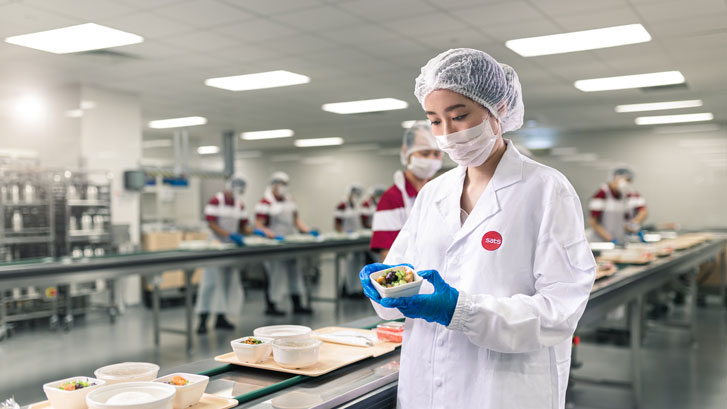 Educare
As pioneers of Singapore's educare food service industry, we support more than 300 pre-schools and student care centres with their pantry supply and catering needs, tapping on our culinary expertise and innovative food technology to create tasty, nutritious menus with fresh ingredients that our young customers would enjoy.

In close collaboration with government agencies and industry partners, we focus on developing quality meals and engagement activities that help to promote positive and healthy eating habits among the young.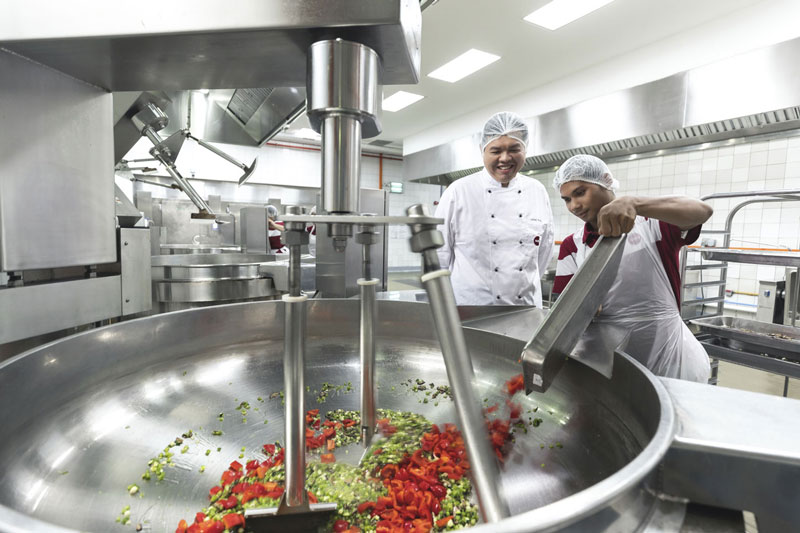 Tap, Grab, Go!
SATS School Meals Programme
The SATS School Meals Programme is a holistic initiative aimed at offering students a wholesome meal experience that is not only tasty but educational and safe
From careful menu planning incorporating healthy and nutritious ingredients to the way meals are collected by students, the programme adopts a technology-driven, people-led approach towards driving the end-to-end transformation of school canteens across Singapore.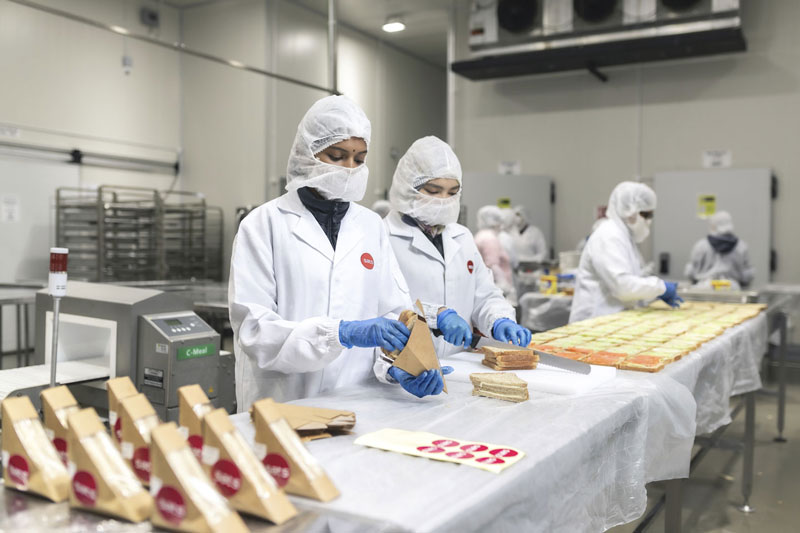 Institutional Catering for Government Agencies
We serve government agencies and institutions with large-scale catering services for all events and occasions, tapping on new and innovative food technology, state-of-the-art facilities and the capabilities of our culinary teams including an in-house panel of Culinary Consultants.

Under our institutional catering arm, our comprehensive range of services include the supply of tasty and nutritious cooked meals (ambient, chilled, frozen and ready-to-eat), ration packs and catering menus, prepared in line with stringent food safety guidelines and regulations .

In 2018, we launched a series of initiatives in line with government-wide Healthier Catering and Healthier Drinks policies to encourage healthier consumption and improve the quality of dietary options for local consumers.