Low-cost Carrier Handling
As the leading gateway services provider for low cost carrier flights from Singapore's Changi Airport and around the region, SATS has developed a business model that complements their no-frills approach while fulfilling their need for innovative solutions and quality services.

With decades of industry experience and an award-winning team of technical specialists, we uphold the most rigorous performance and safety standards to ensure that flight operations are smooth, efficient and safe.

At Singapore's Changi Airport, our subsidiaries Asia Pacific Star and GTR provide a comprehensive range of ground handling services including guest handling, baggage services, aircraft handling, security services and cargo handling services. GTR also provides ground handling services for full service carriers and operates an an air cargo hub at the Kuala Lumpur International Airport Air Cargo Terminal 1 in Sepang.
OUR SERVICES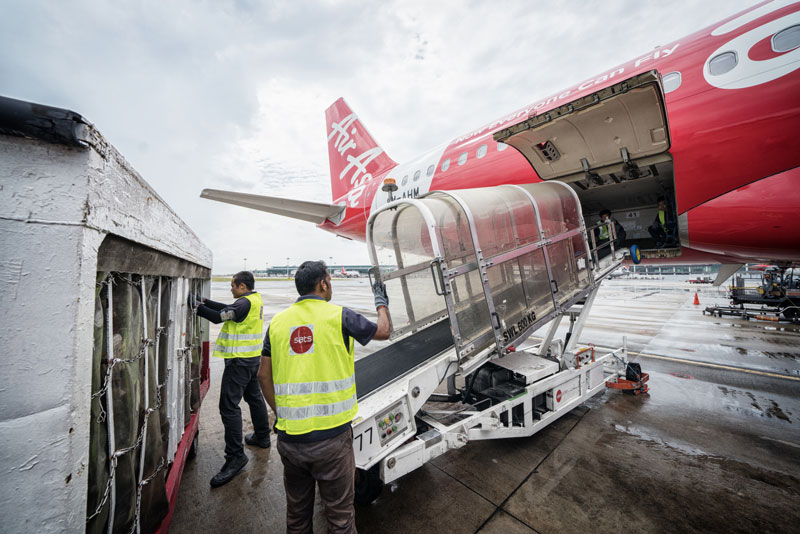 Check-in services
Special services including wheelchair services, Meet and Assist services, CIP and VIP services
Inadmissable team
Ramp handling and technical ramp services
Baggage handling as well as lost and found services
Ramp and technical ramp services
Passenger loading bridge
Load control and flight operations
Aircraft interior cleaning
Dumbwaiter services
Low cost carrier catering with low wastage solution
Buy-on-board facilitation including a specially curated selection of buy-on-board meals