Aviation Catering
Each year, SATS works with our chefs and culinary teams to cater delicious and nourishing meals for millions of passengers travelling around the world.

Passionate about enabling people to eat well no matter where they are, we make sure that every meal is tasty and nutritious, made with fresh and responsibly sourced ingredients.

By offering aviation services such as airport lounge management, private jet catering and travel retail, we help to create positive airport and inflight experiences for passengers as they make their way around the world.
AVIATION CATERING SERVICES
Full Service Carrier Catering
With two large-scale airline catering centres that can produce up to 120,000 meals a day, state-of-the-art food technologies and an in-house panel of international award-winning SATS Culinary Consultants (SCC), we are well-equipped to deliver quality and innovative food solutions that meet the needs of our full service airline customers.

Our diverse capabilities include ethnic specialty kitchens that cater to Chinese, Thai, Indian, Muslim, Japanese and other cuisines along with a dedicated Halal Boutique Bakery and an artisanal chocolate studio.

Meals from a curated selection of over 800 weekly inflight menu types, including buy-on-board meals, are prepared in compliance with stringent food safety regulations and tested in Simulated Aircraft Cabins to ensure optimal taste and quality.
To enhance our competitiveness, we tap on people-led technological innovations to increase productivity and improve food quality so as to meet the growing demands for affordable food solutions.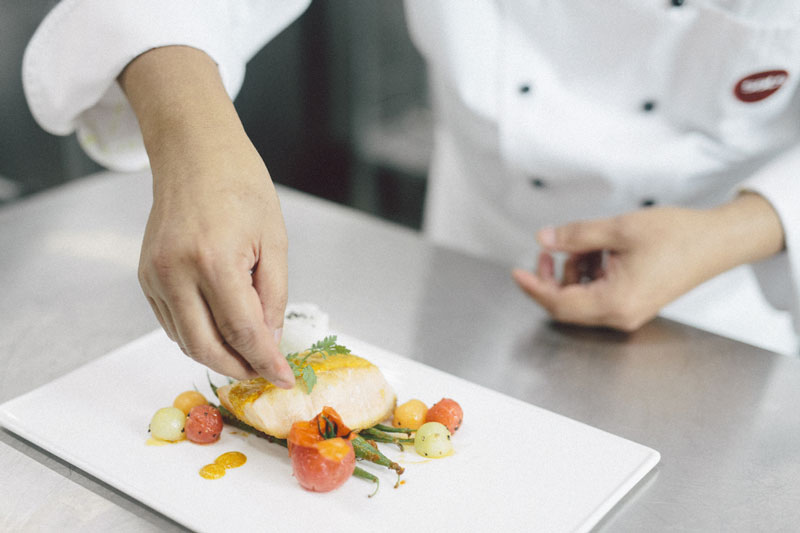 Low Cost Carrier Catering
As the region's leading food solutions provider with decades of experience in aviation catering, we have the capabilities to apply our large-scale, innovative food technology and culinary expertise to create food solutions that fulfil the unique requirements of our LCC customers.
To meet passenger demand for tasty and nourishing meals during their flights, we offer a wide selection of buy-on-board meal offerings that are produced and prepared in accordance with strict food safety guidelines and regulations.
Created by a dedicated team of dieticians, food technologists and Development Chefs, our specially curated menus are characterised by low levels of wastage, a long shelf life while maintaining consistency in taste, quality and high levels of food safety, thanks to the effective use of innovative pasteurisation and sterilisation technology.
Our Digital Integrated Supply Chain provides a secure and sustainable platform to offer airlines comprehensive and holistic food solutions from strategic sourcing and procurement to warehousing and logistics.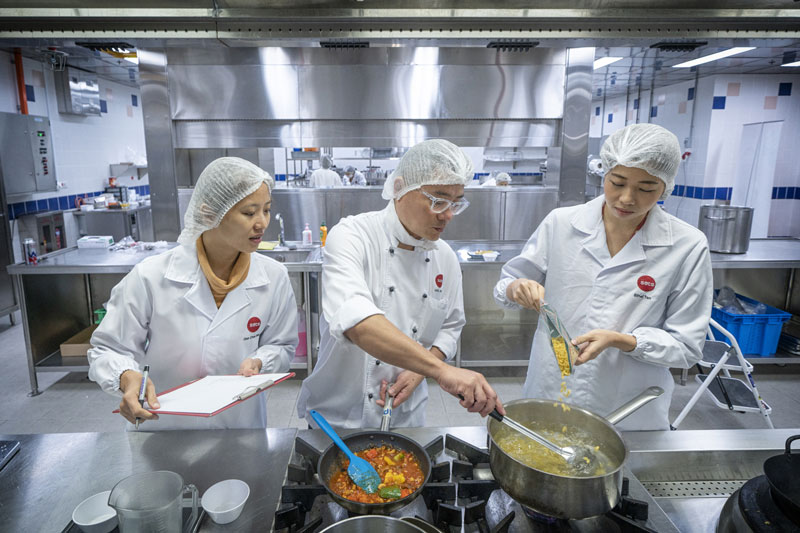 AVIATION SERVICES
Airport Lounge Management
Operating the First Class, Premium and Business Lounges within Changi and Seletar Airports, we combine decades of experience in airport lounge management the expertise of a diverse and multinational culinary team to offer passengers a truly exceptional airport experience.

Equipped with relaxation areas and thoughtful amenities, our lounges give passengers the chance to travel in comfort while enjoying a wide range of delicious food and beverage, served across buffet stations to live cooking stations featuring international and local signature delights.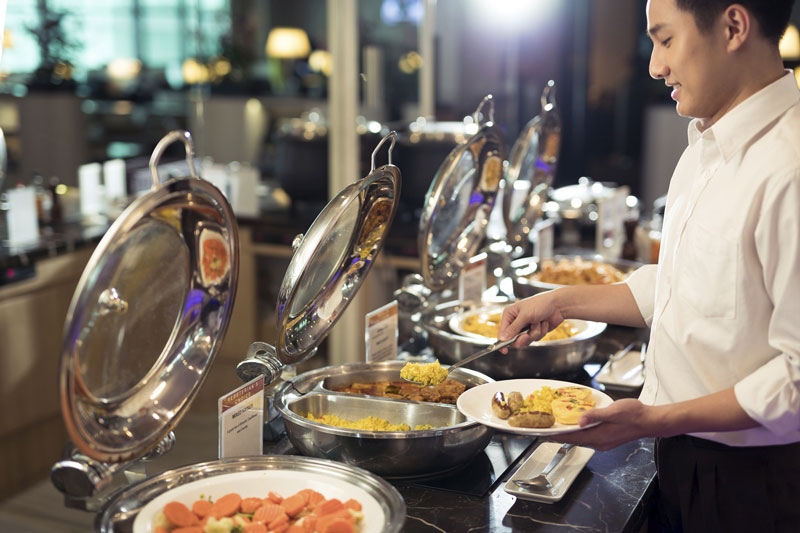 Private Jet Catering
Private jet travellers can savour an exclusive experience of our premium offerings such as fine dining in the skies, special dietary meals, express laundry services and even a personal shopper.

Harnessing our culinary innovation and expertise to meet the unique requirements of private jet passengers, we offer a wide repertoire of delectable gourmet options and bespoke meals, delivered right on time.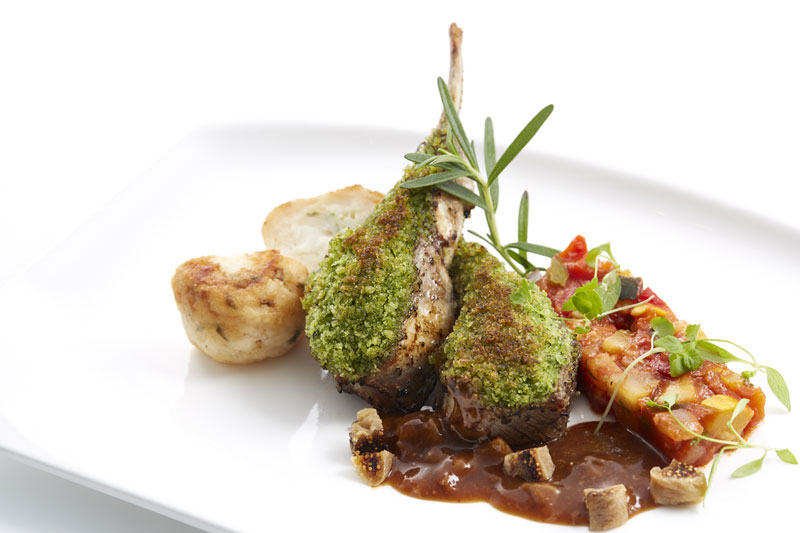 Culinary Training
Our culinary training programmes, staffed by dedicated chefs from the world over, provide specialised knowledge and training on planning, preparing and serving international meals, to the cabin crews and staff of some of the world's leading airlines.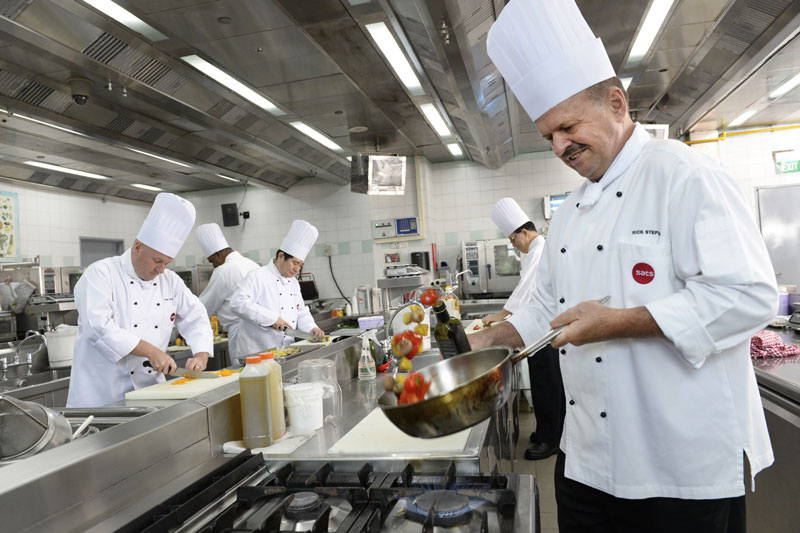 Cabin Handling
Purpose-built Direct Upper Deck Catering (DUDC) hi-lifts, modern equipment-washing machines and our service in delivering meals, drystores, equipment & removing waste from aircraft cabin, are all testimony to our efforts to provide you the safest, cleanest and most efficient ways to manage airline equipment and resources.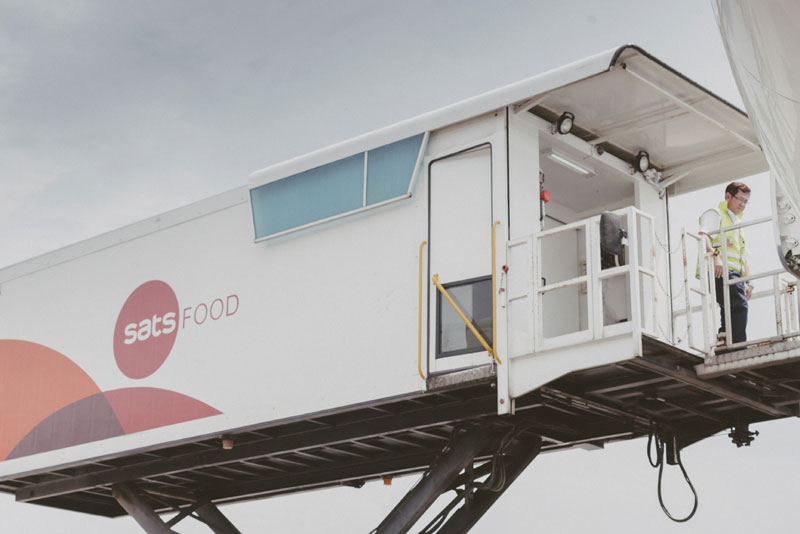 Catering Security Services
To maintain the quality and integrity of every meal, we uphold the highest food safety and security standards across all our operations.

Providing a strong link in the airport security chain, a team of trained security personnel monitors and inspect catering carts throughout the cart-loading and offloading process from our kitchens to each aircraft. This highly detailed and effective process ensures traceability and food safety of meals delivered from us to our customers.