SATS Academy Enabling Workforce Transformation
As Asia's leading food solutions and gateway services provider, SATS has a vital role to play in encouraging the adoption of more sustainable practices across the industry and supply chain.
The SATS Academy offers

115

training programmes.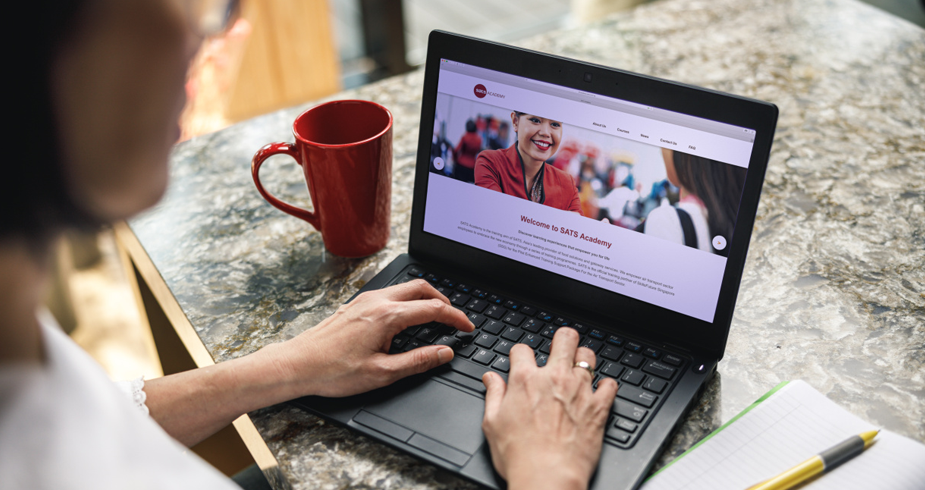 In FY2021-22, SATS Academy has offered more than 55,000 training seats and provided valuable training and development to more than 11,000 individuals from various sectors in the aviation industry.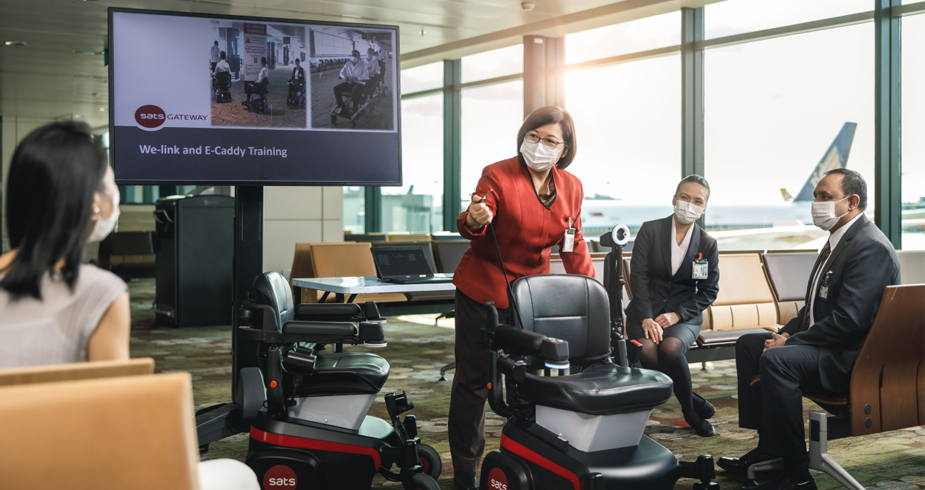 Participation in cross-functional courses also allows employees to develop a more holistic perspective of SATS and the different aspects of our business.
1SkillsFuture Singapore (SSG) is a national movement to provide Singaporeans with the opportunities and resources to learn new skills as part of individual and professional development.

2The Enhanced Training Support Package (ETSP) was introduced by the Singapore government to provide support to sectors that were directly and severely impacted by COVID-19. The ETSP includes funding and course fee subsidies for eligible courses within the stipulated period.

3Workforce Singapore (WSG) is a statutory board that oversees the transformation of the local workforce and industry to meet ongoing economic challenges