My Job at SATS: I've spent 35 years delivering meal carts to aircrafts and I wouldn't have it any other way, says this Loading Delivery Assistant
There was only one terminal at Changi Airport when Liaw Chwee Ann started working there in 1987. He witnessed firsthand how the airport evolved and grew into one of the best airports in the world.

In many ways, he has contributed to its growth and excellence, having worked faithfully at SATS as a Loading Delivery Assistant for the past 35 years.

His job entails driving and operating a Hi-Lift or DUDC, a vehicle that elevates meal carts several metres from the ground for loading and into aircrafts, so that passengers can have their palates satisfied on board their flights.

Despite being on the job for more than three decades, he says confidently: "I've never thought of changing jobs!"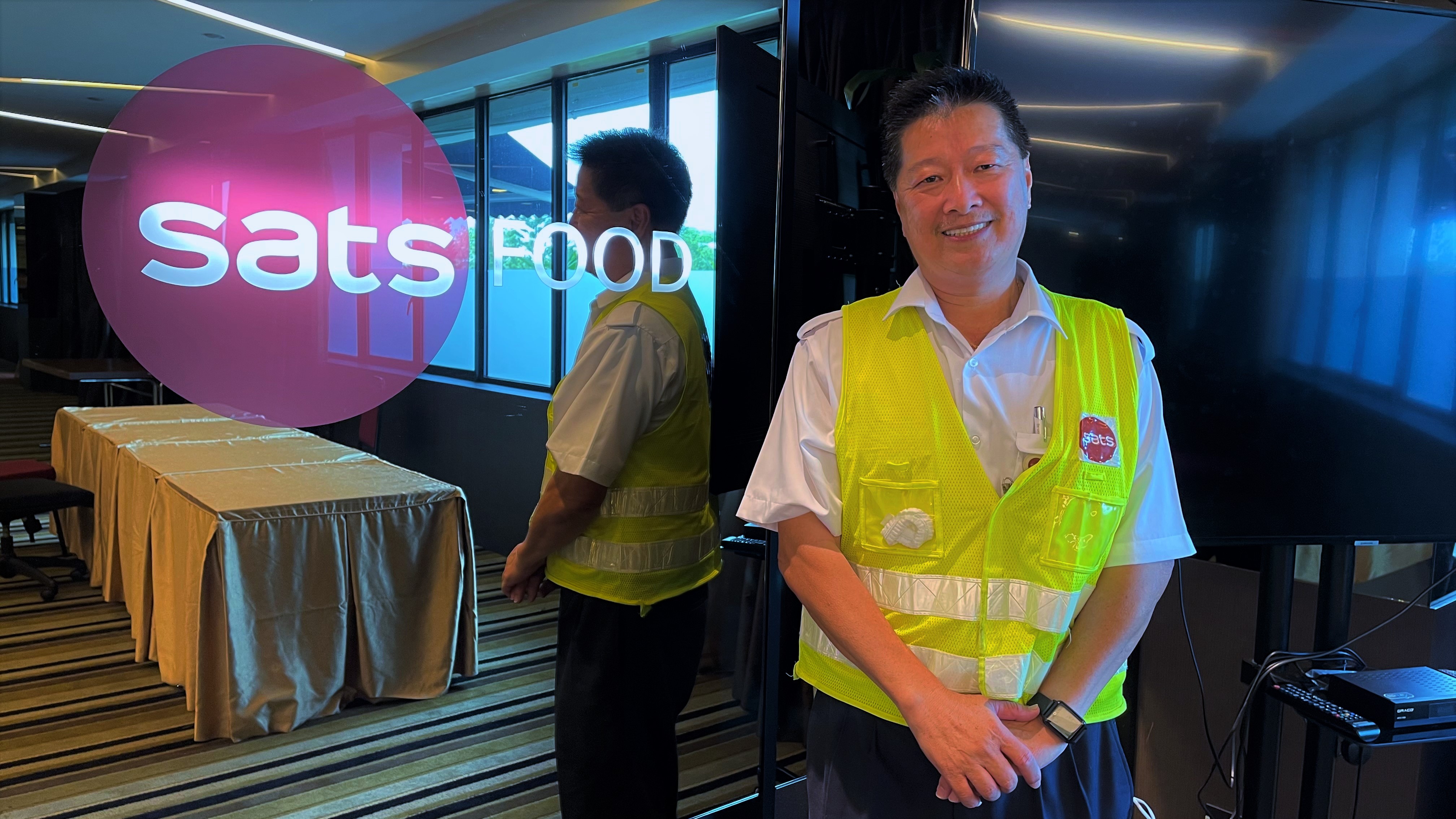 Perks of the job

The best thing Chwee Ann enjoys about his job is the freedom to work independently. "As long as you do your job well and on time, the trust and faith is there," he says. "The most important thing is that you don't delay the aircraft by being late!"

It also helps to have colleagues that are easy-going and a pleasure to work with, helping each other out from time to time. "If I have an afternoon shift, I will sometimes change it with those who cannot wake up so early in the morning," he says good-naturedly, adding that he does not mind as he is an early riser.

Furthermore, he appreciates that his job offers him financial stability, noting that SATS is a fair employer who compensates him for working overtime and has also increased his pay progressively over the years.

Picking up unique hard skills

The only pre-requisite of being a Loading Delivery Assistant is a Class 3 driving license. Everything else can be learnt on the job. This includes safety training, which SATS prizes and emphasises, says Chwee Ann, adding that SATS provides frequent refresher courses to keep employees equipped to carry out their jobs well and safely.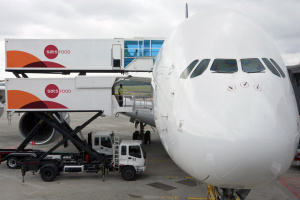 A hi-lift truck in action
"Safety is very important for us. When new hires follow me, I always teach them to be on the lookout. The most important thing is to ensure that the Hi-Lift doesn't 'kiss' the aircraft. Whatever it is, you cannot let the vehicle touch the aircraft," he adds gravely.

Even though he is a veteran at what he does, he still takes every effort to be watchful when carrying out his job. "Accidents happen when you are careless, so we always need to follow all the safety precautions and procedures that the company provides," he emphasises.

Honing softer people skills

Apart from these hard skills, Loading Delivery Assistants will also get the opportunity to pick up and develop soft skills like teamwork, which is one of SATS' core values.

For every flight, each Loading Delivery Assistant partners an Operations Assistant to carry out the task. As the airport can get rather busy, it is necessary to communicate with other workers on the tarmac to ensure the smooth, safe and efficient running of operations – traits that have made Changi Airport an award-winning one.

Says Chwee Ann: "You will need to work with different people for every flight, so you have to be willing to cooperate with them and enjoy working together as a team!"
Find out what other roles are available at SATS here