Life at SATS: No bags left behind
If there is anyone who knows all about baggage handling at SATS, it is Derek Png, Baggage Officer at Terminal 1 in Changi Airport.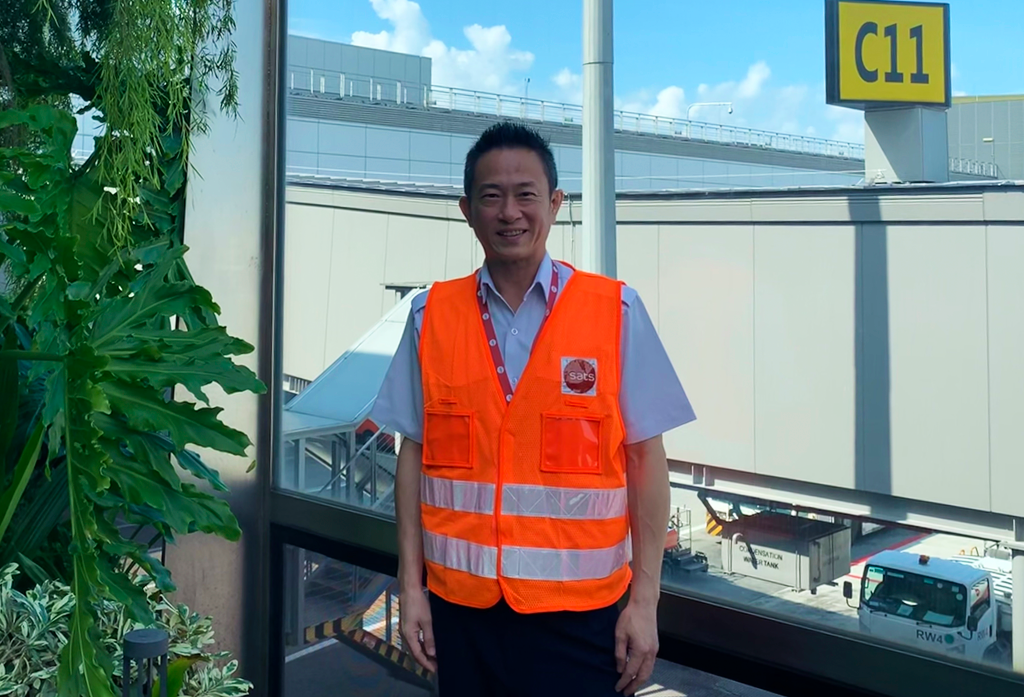 Derek has been with SATS since 1997. For 25 years, he has been learning and relearning the ins and outs of baggage handling, accepting innovative technology and new methods of ensuring that checked-in luggage is sent to the correct flight without delays.
Today, Derek trains new baggage handlers the best practices to carry out this (literally) heavy task.
The baggage journeys
Have you ever wondered what happens to your luggage after you drop it off at the airline counter? The moment you place it on the belt, it goes through the airport's baggage handling system and ends up flying with you to your destination. But underneath this seemingly simple process is a maze of racetracks and countless teams you do not see.
First, your bag undergoes screening procedures, where it is scanned for prohibited items. Once cleared, it is sent to the baggage unit where Derek and his team of baggage handlers are waiting.
Armed with a mobile scanner, and wearing a safety vest, gloves, and shoes, the baggage team prepares the containers and trolleys beforehand. They are aware of which flight is departing first, what racetrack is assigned for which flight, and which containers the bags are supposed to be loaded into.
So, when your bag reaches the racetrack, baggage handlers are ready to scan and place it in the proper container. Once all bags are in their assigned containers, an equipment operator then carries them to the apron where another team of ramp officers will take over to load the baggage into the aircraft.
When you land at Changi Airport, the same procedure happens. Bags are sent to the baggage unit where Derek's team will unload them to the conveyor belt that goes straight to the arrival hall.
The baggage journey might be one tiny part of the complex airport operations, but unknown to many, baggage handling directly impacts the passenger experience.
Hence, Derek knows the job comes with a responsibility to always uphold one of SATS' core values – passion to delight.
Pride that comes with the job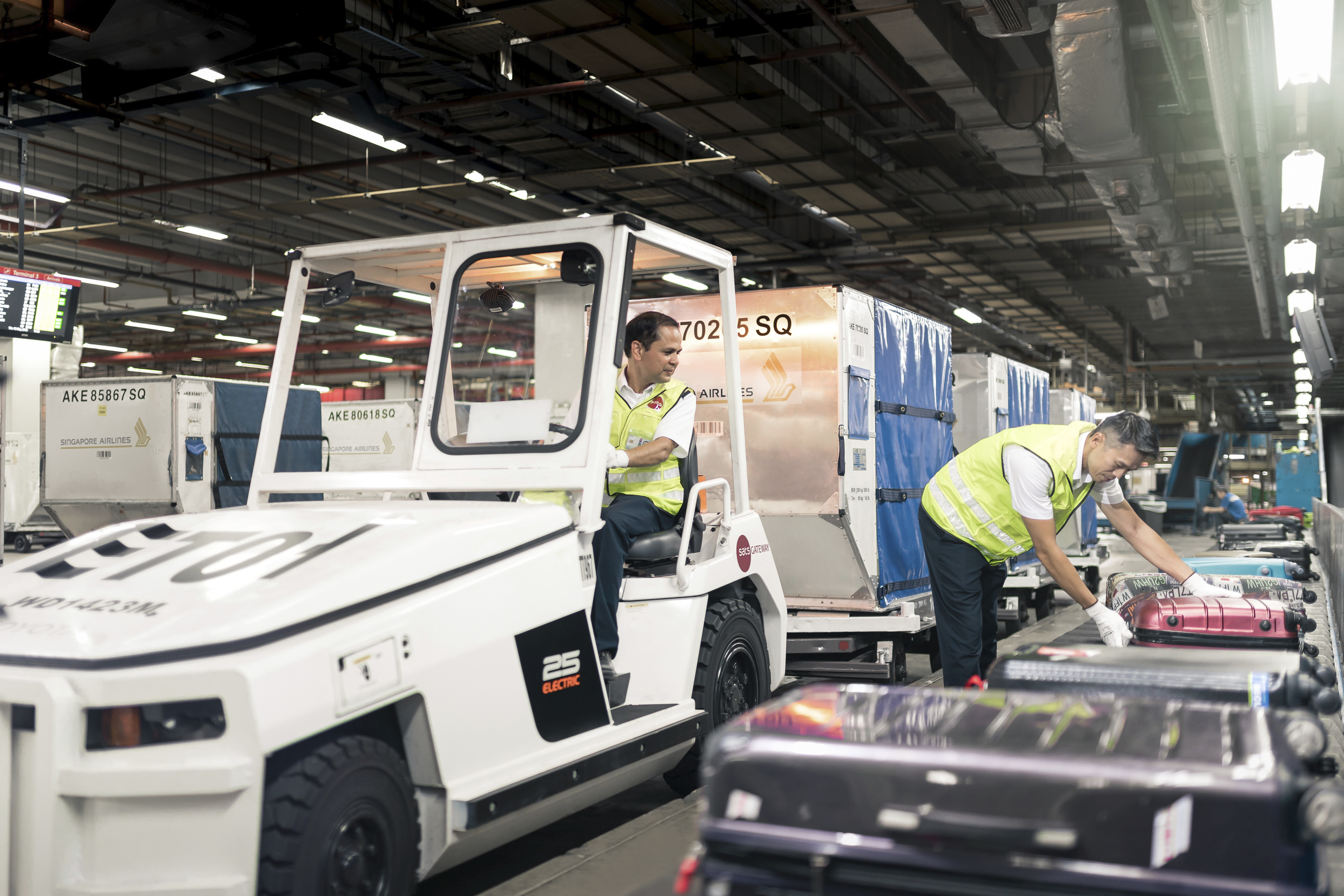 One of two reasons why Derek's 25 years with SATS Baggage Unit feels like a walk in the park is his love for what he does, which inspires him to get up and go to work each day.
Passengers travel and look forward to a lovely trip. One part of their journey is the destination, and the other less obvious part is the bags they carry with them.
Imagine yourself travelling to a distant place and finding that your baggage has been left behind at Changi Airport. It would be a spoiler to your otherwise perfect getaway, wouldn't it?
Derek understands this predicament. For him, baggage handling is not just about screening bags and loading them into the aircraft. "My job is to make sure that when passengers travel, their bags travel with them, too," he explains with pride.
Sometimes there are hiccups. A passenger could have overpacked his baggage or packed stuff that is not allowed for check-in. A bag's barcode could have been torn and misplaced. Or a racetrack could be overwhelmed. These are welcome challenges, according to Derek, as they prove that baggage handling jobs are "never boring."
Friendships built at work
Another reason Derek has for coming to work each day and tirelessly ensuring bags travel with passengers is the camaraderie he found at SATS.
For years, he has built precious friendships with the people he works with. Derek describes the working relationship within the Baggage Unit as being "like a family." Not only do they all share the same office, but they also share the same goal.
The sight of new employees joining the Baggage Team at Terminal 1 is always a happy moment for Derek. "Welcoming new staff makes me excited," he shares, reminiscing about his first few months on the job. He likes to share what he knows, and he hopes to rub off the same passion he has for the job to the newbies.
Derek acknowledges that the job can be physically exhausting. Each bag can weigh 20 to 30 kilograms. But more often than not, the tiredness is superficial compared to the joy he feels when each flight departs with no bags left behind.
For sure, Derek still sees himself at SATS Baggage Unit in years to come. He will always be more than happy to make sure your bags travel with you.
The next time you have a flight at Changi Airport, remember the arduous work Derek and his team puts in to get your baggage sorted and flown without delay.
And perhaps, you can also do your part by depositing your checked-in luggage within the airline's specified period and making sure you adhere to regulations on which items you can and cannot carry. This way, you not only help get your flight on time but also skip the trouble of having your bags delayed.
SATS is recruiting. Learn more about our job vacancies.