From tech to table: Annie's journey into food manufacturing
When you think about the food industry, your mind likely drifts to bustling restaurants, vibrant markets, and delectable dishes. Yet, beneath the surface of this thriving culinary world lies an equally crucial but less visible aspect – food manufacturing.
Annie's path to food manufacturing
Meet Annie Lee, Manufacturing Production Controller at Country Foods Pte Ltd, who works behind the scenes to ensure the food manufacturing department of the company runs like clockwork.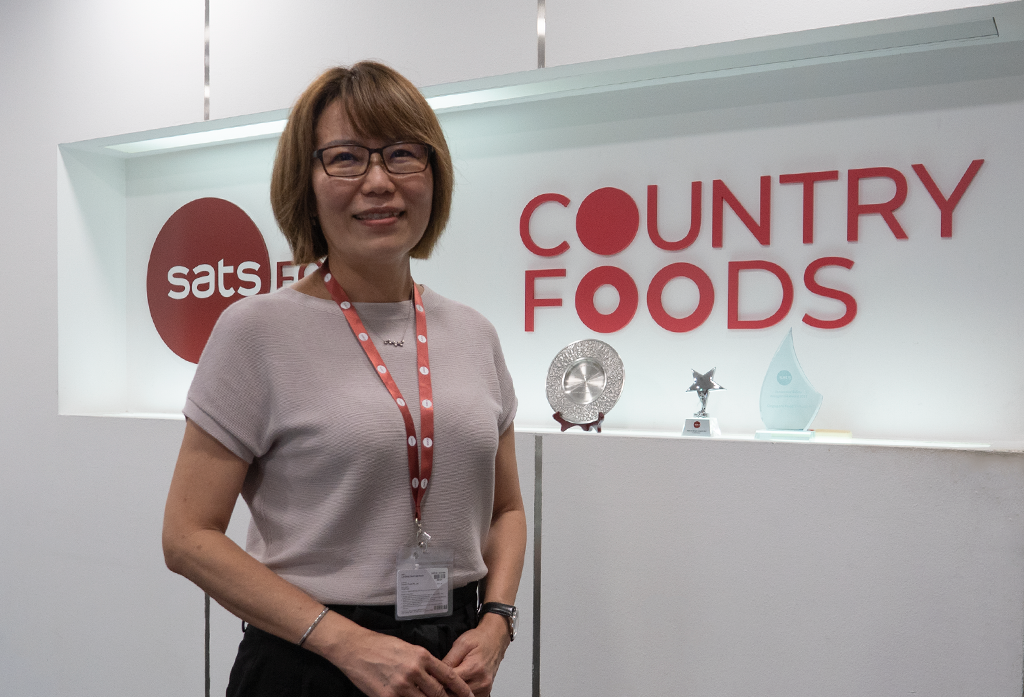 Annie Lee, Manufacturing Production Controller at Country Foods Pte Ltd
Annie's career is a fascinating blend of experiences. With over a decade of experience in operations management across diverse sectors like information technology, industrial products, and petrochemicals, she brings a wealth of knowledge to the table.
Notably, she's been instrumental in setting up a distribution centre from scratch and steering companies toward the coveted ISO (International Organisation for Standardisation). But why did she decide to embrace a food manufacturing job?
"This is my first foray into food manufacturing, and it's quite different from the roles I've done before," Annie says with a smile. While this career move might seem unconventional to some, for Annie, it's driven by her innate curiosity and the exciting prospect of working with something as universal as food.
Into the heart of food production
Annie's home base is the production facility operated by Country Foods, a cornerstone of Singapore's food manufacturing landscape. She took us on a quick tour to explore their production plants and the unique speciality of each.
First, there's the pork plant. It's a bustling hub where chilled and frozen pork is skillfully cut and packed for a range of customers, including major supermarkets and local wet markets. Kuro, their in-house brand of frozen pork, also originates here.
The halal plants, on the other hand, handle a diverse array of meats, including beef, chicken, lamb, and alternative proteins. Annie elaborates, "We supply to various channels such as restaurants, central kitchens, retail, and our sister companies."
Meat-cut products from Country Foods are available in supermarkets under the brand Amir's, featuring everything from stir-fried to minced, cubed, and sliced meats. They also have a range of sausages and burger patties retailed under the Farmpride brand.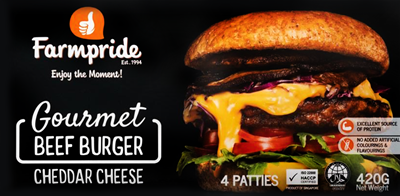 Farmpride by Country Foods Pte Ltd has been present in Singapore supermarkets for 29 years now
There's also the coleslaw plant which plays a supplementary role, producing fresh coleslaw daily for popular fast-food restaurants in Singapore.
A tech-savvy approach to food manufacturing
Annie's typical workday at Country Foods is anything but monotonous. She juggles a range of responsibilities, including raw material supply and fuel production planning, resolving interdepartmental challenges, pioneering novel products, and coordinating with plant managers to conquer operational complexities.
To paint a clearer picture of her role, she describes it as "I'm like the bridge between the production staff and the rest of the company. I interact with production teams, various departments, and senior management, to ensure that everyone is on the same page."
One of Annie's primary focuses is driving Country Foods' digitalisation efforts. "Digitalisation is not merely about convenience," Annie clarifies. "It increases efficiency, reduces data loss, and minimises the time spent collating data for business improvement analysis." The company is set to upgrade its ERP (Enterprise Resource Planning) system, where essential tasks can be integrated seamlessly on a more dynamic platform.
This is where Annie's previous stint in information technology brings a unique perspective to her role. "Knowing how IT can be used to optimise resources, fulfil customers' demands, and reduce cost has been invaluable," she notes.
Read also: Embracing a new career path with Country Foods
Likewise, her background in ISO accreditation and her commitment to process improvement shine through in Annie's role. "I collaborate with our manufacturing executives to draft their respective production flow and SOPs (Standard Operating Procedures)," Annie shares. Her goal is to ensure that everyone follows well-defined processes and that critical checkpoints are in place to maintain quality and efficiency.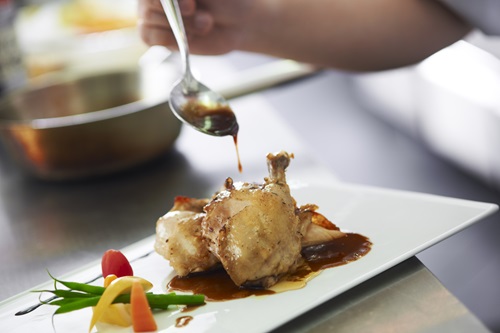 Behind every great dish, there's an unseen team ensuring quality ingredients
While Annie's contributions are pivotal, she is quick to acknowledge that she's just one part of a well-oiled machine at Country Foods. For her, the success of any process relies on collective effort, with each team member playing a crucial role.
Annie's story serves as our reminder that within every industry, there are individuals whose efforts, though often unseen, are vital to its seamless flow.