Life at SATS: Working for SATS Aero Laundry keeps my brain moving
Ever wondered how your airline travel blankets are washed? George Leow, Operations Supervisor at SATS Aero Laundry (SAL) had the same question.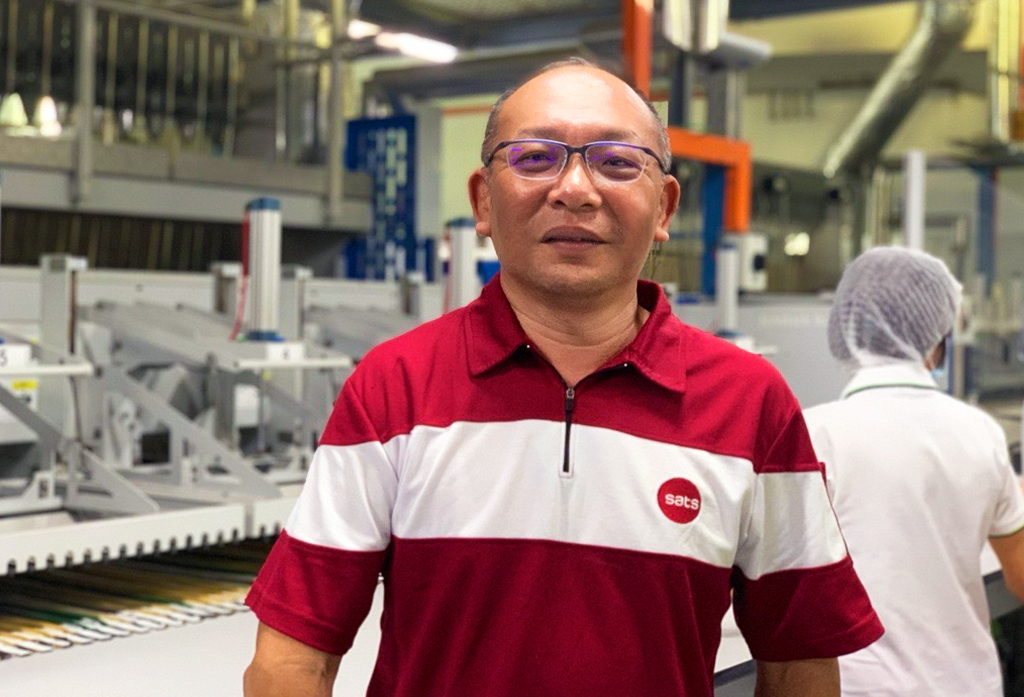 George Leow, Operations Supervisor, SATS Aero Laundry
George admits that joining the company was a leap of faith. When he sent his application five years ago, he had no idea it was about laundry. "I only saw it was SATS," he admits while laughing heartily, "so I didn't read anything else and just applied."
George is excited about anything new. So, when he learnt he'll be working for a laundry service provider that partners with the likes of Singapore Airlines, he was thrilled. He feels the experience is "like seeing a new door waiting to be opened."
Now in his fifth year with SATS Aero Laundry, George takes us on a quick tour of the facility explaining what he has learnt, working with a team he is always grateful for.
Working at SATS Aero Laundry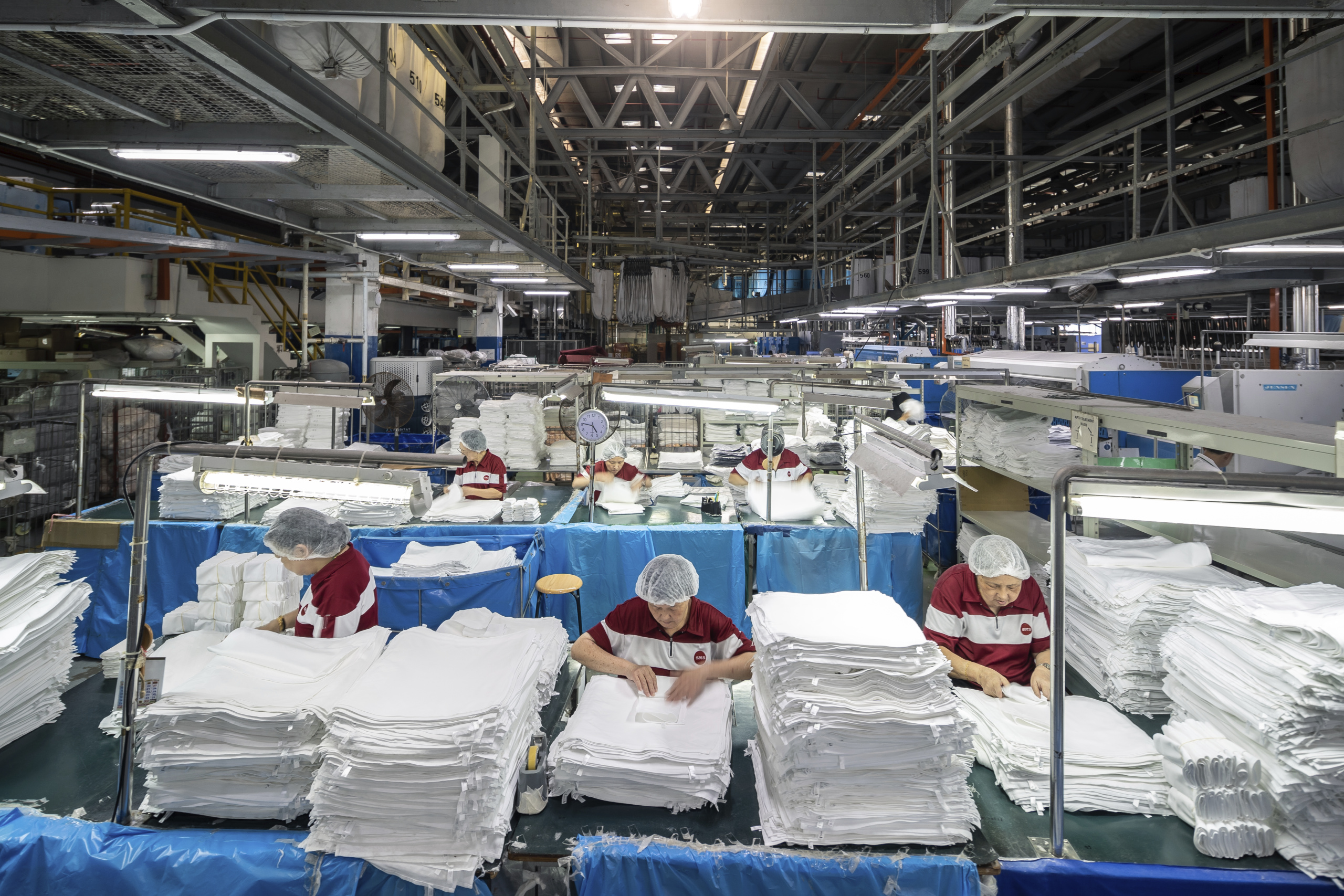 SATS Aero Laundry operators at work
SATS Aero Laundry supplies laundry services for airlines, hotels, and country clubs. It specialises in washing linens, such as pillowcases, tablecloths, napkins, and travel blankets, so passengers can travel comfortably.
The laundry process, however, is not as simple as it sounds.
On a typical day, SAL receives more than 30 thousand tonnes of dirty linens from airlines and other clients. These are then sorted manually by colour and fabric type.
Sorting is crucial as it helps them plan what detergent to use, how much detergent to put in, how long it must be washed and dried, and what strategy to use to finish washing all orders on a given day.
Once sorted, the linens are loaded into the industrial washing machines, set to a specific temperature and cycle length. The industrial washing machines at SATS Aero Laundry are not like the ones you have at home. They are much bigger and can process tonnes of laundry in one wash cycle.
George likes to recall the first time he saw these industrial washing machines. "I've never seen such gigantic machines before!" was all he could say.
After washing, the linens are then set to dry. Once dry, George inspects the linens for quality. Those that are damaged or stained are disposed of, repaired, or re-washed. Clean linens are sent to another section for ironing, and then to packaging before the travel blankets are sent to the plane.
SATS Aero Laundry is looking for Operations Supervisors like George. Want to join?
Working like it's your own business
George's principle is simple when it comes to working: Treat your job like it is your business.
George used to manage his own small company. But for him, there's not much difference between his time as an entrepreneur and as a full-time employee. He has learnt lessons from the business world that he now applies to his job at SATS Aero Laundry.
Each day, his goal is to ensure all laundry orders are fulfilled. After clocking in for work, George checks how much the team needs to wash for the day. Then he assigns staff to do the washing, ironing, packing, and other steps of the wash cycle.
We are looking for laundry operators and operations supervisors. Click below to apply:
Throughout the day, he monitors the cleanliness of the place, the safety of workers, machine issues, and production line concerns. At times, he steps in to do tasks in different sections to help complete orders in the specified time.
"I need to make solutions fast," says George. "If this is my own business, I wouldn't want it to have any unfulfilled contract, would I?" he adds.
The key, according to George, is to think faster. It's what the job taught him in the past years. As his main challenge each day is how to fulfil every order that comes in, he must be able to think fast to solve whatever problems that arise.
It might sound challenging, but for George, it's the primary reason he loves his job: It enables him to keep his brain moving.
SATS Aero Laundry is hiring! Click below to learn more.