My Job at SATS: As a Flight Controller, I work in the nerve centre of Changi Airport
If you're an aviation enthusiast, you'd probably love to have Erdy Irfan Mohammed's job.
Stationed in the SATS Integrated Operations Centre (SIOC), Irfan witnesses the ins and outs of what keeps Changi Airport running as the award-winning airport it is today.
As a Flight Controller, he is tasked with ensuring that flight control operations run safely, seamlessly and punctually. He does this by reviewing flight data and flight control systems, as well as providing operational support by disseminating information to the relevant departments.
A day in his life also includes coordinating with various teams on the ground that play a role in preparing an aircraft for its flight, such as cargo and baggage teams and passenger service staff. If unexpected issues crop up during real-time flight control operations, Irfan works with a Duty Terminal Manager to find swift and effective solutions, before communicating this new information to the teams on the ground.
"SIOC is the heart of SATS, the nerve centre of Changi Airport," Irfan says proudly.
Intimate knowledge of the airport
Irfan's varied experience within SATS over the past ten years made him well-suited to take on this role.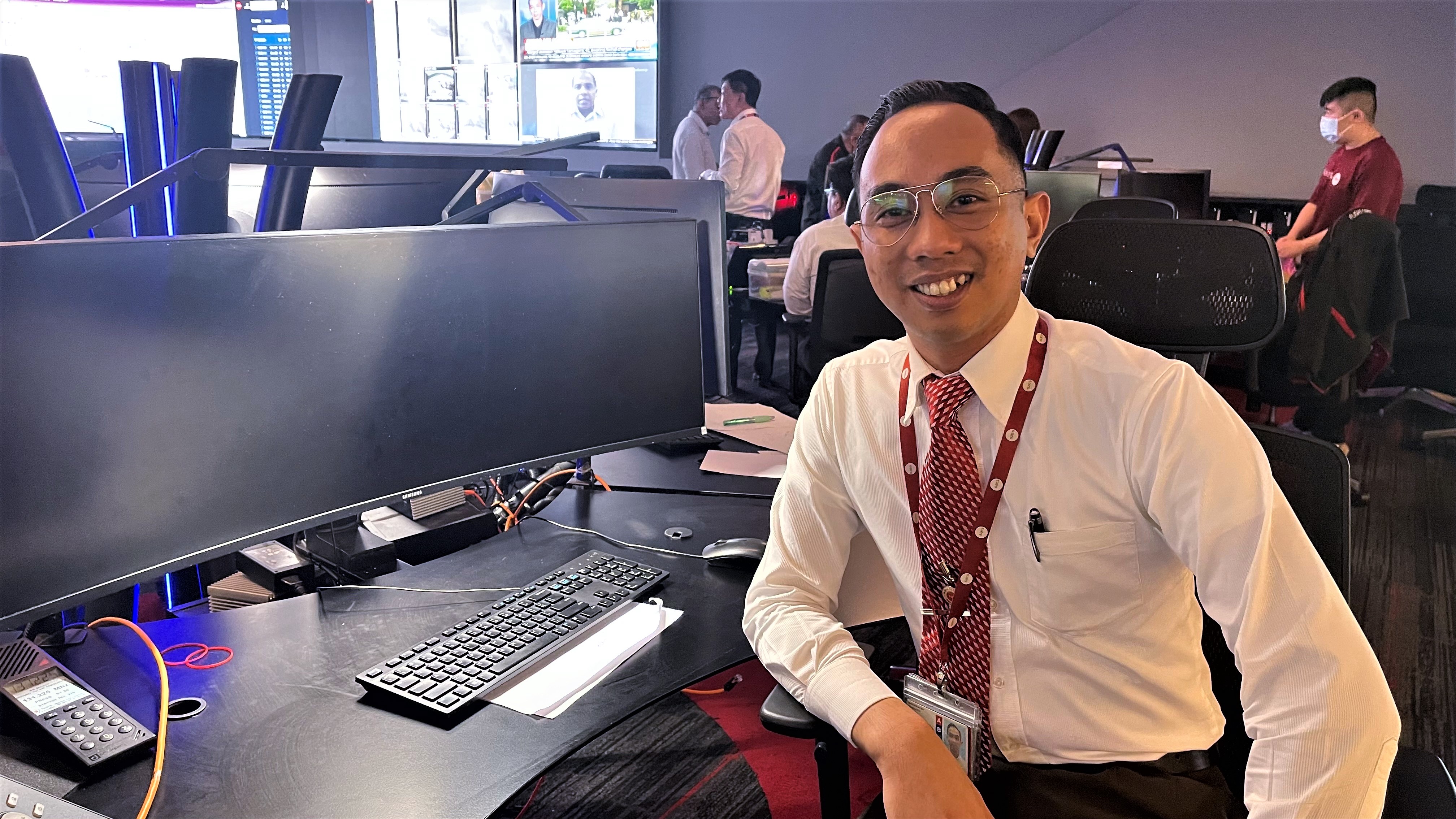 He first joined as an Aircraft Interior Cleaner, before learning the ropes in the Ramp department and later switching roles to become a Customer Service Agent in 2012.
"My years working across all departments gave me an intimate knowledge of how the airport works so I can now give useful information that supports these teams," he says.
To equip him for his role as a Flight Controller, Irfan was assigned a mentor who guided him for six months. He also had to learn about different types of planes as part of this job but this was no problem with him because of his curiosity and love for learning, which also led him to pick up many skills of his own accord.
For example, when he was a Customer Service Agent, he suggested launching a pilot programme for interested Customer Service employees to learn how to drive the aerobridge (the tunnel that links terminals to planes). He was also among the first to qualify for the licence even though it was not part of his job scope.
"You must have an interest in aviation and be keen to learn new things about airport operations," he says, adding that being a Flight Controller has boosted his knowledge of the intricate workings of the airport. "Once you master it here as a Flight Controller, you'll have so many avenues open for you in the aviation industry," he says.
The joy of the job is connecting with people
To Irfan, his job is not merely to ensure that operations run smoothly, but also to serve and delight passengers and families, which is one of SATS' core values.
On one occasion, a passenger lost her luggage while transiting through Singapore. After chancing upon Irfan's profile on LinkedIn and seeing that he worked at Changi Airport, she decided to take a shot in the dark and reached out to him for help.
Even though it was not part of his job scope to assist her, Irfan immediately leapt into action and contacted the relevant departments in the airport to locate the passenger's baggage. After much effort, the bag was retrieved and sent to the passenger in Phuket, to her immense gratitude.
Asked why he did so, he says good-naturedly: "If not me, then who?"
At the start of the pandemic, Irfan experienced packed flights dwindling to just 20 flights a day. But now, this number has gone up to 300. The job can get rather fast-paced at times, says Irfan. But there is one thing in particular that gives him a boost of energy: his colleagues. They spur each other on as teammates and help each other to enjoy the work that they do.
"With this bunch of fun people at work, sometimes I don't want to go home. After work we will go makan (Malay for "eat") supper," he says.
Breaking out into a smile, he adds: "My friends are my motivators!"
Interested to join Irfan and the team? We are hiring!