My Job at SATS: I create delectable meals for premium-class passengers
What if you could have your own restaurant in the sky?
For Simon Roch Antoni, this is his daily reality as he creates and cooks the appetising meals served to premium-class passengers jet-setting across the world with Singapore Airlines.
As Chef de Partie, he runs a section of the kitchen and reports to the Sous Chef. His job is not just to serve up new dishes but to also ensure that everything, from the right ingredients to the staff, is in order so that meals are cooked and ready before each flight takes off.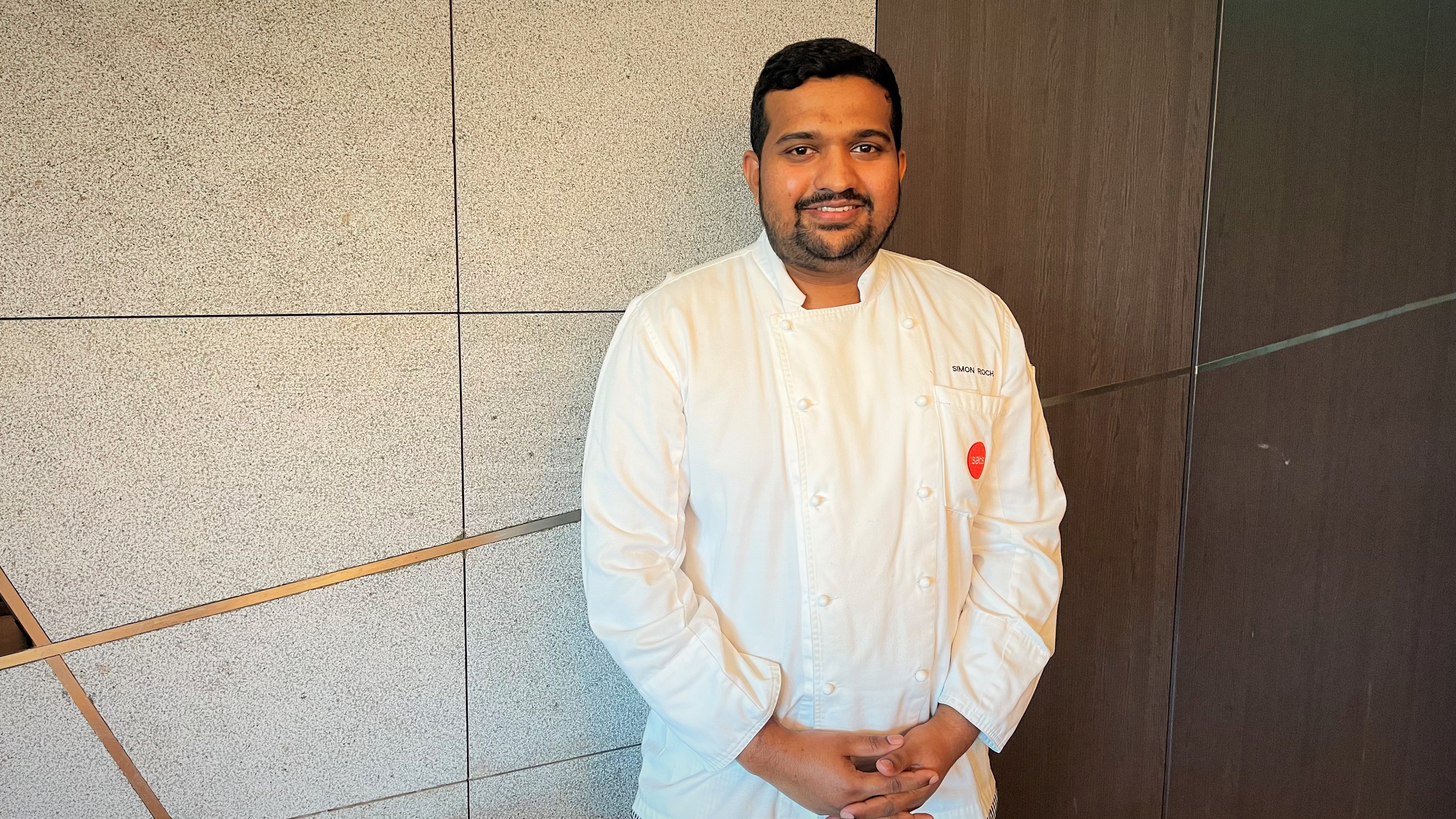 Myriad opportunities to create and grow
Simon first joined the team in 2016 as a butchery chef in charge of handling meats, after coming from Penang, Malaysia, where he was working in a restaurant.
While the SATS kitchen, which has a team of about 200, is now like a second home to him, he shared that he initially had "zero knowledge" of the ins and outs of what it is like to work in an airline kitchen.
"In my previous kitchen, I had to do everything from cutting ingredients to cooking. But it's a simpler process here. The ordering process for ingredients is automated so you don't need to worry. When you arrive at work, you just start cooking immediately," he explains.
It has been a fulfilling journey of learning for him, one that has not yet ceased six years down the road. "I'm so happy to work here. I've learnt a lot of things in SATS and I'm still learning every day," he says confidently.
The variety of skills he has picked up and honed over the years range from butchering different types of meat and cooking up a variety of recipes, to people management skills and proper food safety.
He has also scored the chance to create new recipes and present it to the airline for approval. In fact, if you have ever tried a creamy seafood chowder on board Singapore Airlines, that was probably Simon's creation.
He adds: "We have monthly regional changes for the menus, so we will learn a lot of things cycle by cycle."
To him, having countless opportunities to learn and innovate, which is an important core value at SATS, is the best part about the job.
Last year he was promoted to Chef de Partie, where he took on a more supervisory role. He was also given the challenge of serving first-class passengers. "I thought I better go and learn something new. In the end I learnt a lot of things, like learning how to manage ordering and purchasing," he adds.
A supportive and "totally different" work environment
Simon credits his learning opportunities largely to the supportive working environment in the SATS kitchen.
"The chefs are very good. The executive sous chefs are really supportive of us. If we face any problems, they will let us know how to deal with it and what needs to be changed. And if we have compliments from the airline, they will also tell us we've done a good job," says Simon.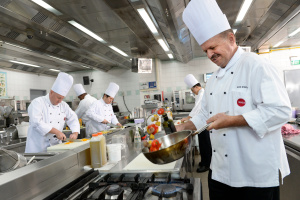 What it looks like inside one of the SATS kitchens
"The management is also very good here. They will come in and ask us, 'Are you okay? Are you facing any problems?'" he says, adding that this has taught him the importance of open communication at the workplace.
This is a "totally different" environment compared to his past experiences, he adds. "In restaurants there is just a lot of shouting. But here it's a friendlier environment. Even if we argue today, tomorrow we are still friends."
He also appreciates the fixed eight-hour working days, which allow for good work-life balance. Another perk is that members of the team take turns to work on public holidays so that each has time to rest.
What it takes to join the team
Simon shared that the SATS kitchen is always on the lookout for individuals who are "extra hardworking" and diligent about learning and safety. They also greatly value people who are good team players, as teamwork is a key value at SATS.
It helps if you are passionate about creating dishes and have a flair for cooking. But it also does not matter if you have "zero knowledge", just like he did at first. With a smile, he says reassuringly: "We can teach you the way!"
Find out what other roles are available at SATS here