My Job at SATS: I coordinate flights for on-time departures at Changi Airport
Back in 2008, Pei Ying was stationed at the departure areas at Changi Airport as a Customer Service Agent, greeting customers with a wide smile and providing them with assistance on boarding passes print-outs.
Fast forward 14 years, in 2022, Pei Ying now does her work in front of a huge panel of screens displaying various real-time data and views of the Changi Airport runways and parking bays.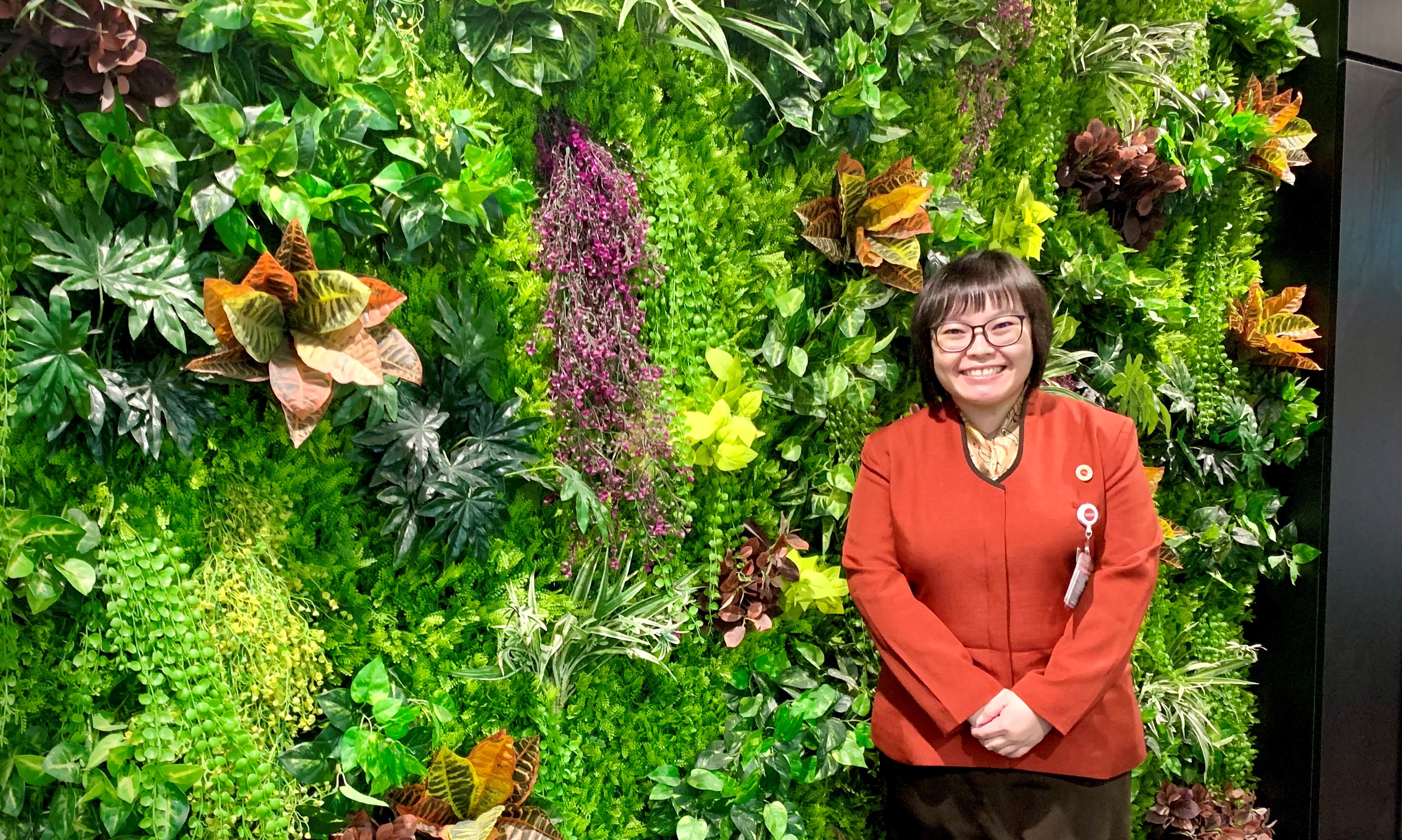 Pei Ying is a Trainee Flight Controller, having returned to the aviation sector after accomplishing customer-facing work in hospitality and healthcare industries for over 10 years.
To be willing, to be passionate
Stationed at the SATS Integrated Operations Centre, Pei Ying loves the hustle and bustle in her workplace.
"My passion has always been in aviation," Pei Ying proudly confirms. Despite jumping from industry to industry, she finds her heart rested in aeroplanes, flying, and the airport.
When the opportunity came to rejoin SATS as a Trainee Flight Controller, Pei Ying submitted an application even though she had zero experience doing flight control. What she has is her passion to delight and her willingness to learn.
Pei Ying shares that it is not a hard rule to have passion for the airline industry. "But at least you need to have an interest in it," she hurriedly adds. Wanting to know what happens behind the scenes is Pei Ying's motivation. She wants to explore how a complex and an awarded airport, like Changi, is run.
To work behind the scenes
Imagine a 24x7 emergency response command centre that handles calls for help from civilians to the authorities. Pei Ying's workplace has more or less the same role, albeit for the airport.
The team, comprising Flight Controllers and Duty Terminal Managers, helps to coordinate all incoming and outgoing flights at Changi Airport.
Even though each person performs a different role or handles a different flight, everyone in the team works toward one goal – to ensure seamless airport operations and minimise delays.
For Pei Ying, the main task is to feed accurate data into the system. This data includes the updated time of aircraft arrival, parking bay assignments, and flight status. All these are crucial to ensuring that ground personnel are activated on time and can do all they are required to do within a given timeframe.
If an aircraft's arrival has been delayed for a few hours or cancelled, Pei Ying must make sure the system is updated for accurate and timely deployment of resources. If an aircraft needs more blankets, she coordinates with other units to fulfil the request. If an aircraft needs to divert to Changi Airport temporarily, Pei Ying makes sure the details are published in the system and the relevant departments have been made aware.
Pei Ying describes what she does on a daily basis in a couple of sentences: "We help whenever and wherever we're needed. We create flight details in the system, coordinate with various teams, assign parking bays, and activate the ground crew to prepare for the loading and unloading, catering, and cabin cleaning processes."
When you are in the command centre, the adrenaline pump is high. This, for Pei Ying, is a welcome challenge.
To be a team player
While it is true that the job comes with high pressure and challenges, Pei Ying sees her role differently. "I don't feel pressured because we have very good teamwork here," she shares confidently.
Pei Ying, and everyone else in the team, only has two words to aim for each shift – zero delay.
At times when it gets too busy, especially during holiday travel seasons, teamwork is what gets them through. Everyone is willing to step in and help each other. Whether it is about filing in the handover list, taking another flight controller's call, or packing lunch for her teammate, Pei Ying is just proud of how everyone lives and breathes teamwork.
That, for her, makes all the difference.
To be successful
An interest in aviation, the willingness to learn and work as a team, and communicating well – these are what it takes for someone to be a successful flight controller, these are what Pei Ying brings to the table every time she clocks in for her shift.
For her, life only happens once. Being a flight controller has its rewards. And if you ever decide to join her at SATS, she wants you to keep in mind one thing: "Do not be afraid. It is a challenging job, but it is fun."
Interested in joining the aviation and airline industry? We are recruiting!