Vincent Chan: Senior Vice President, Passenger Services, SATS
Stay true to yourself
As someone who values truthfulness in his actions, Vincent believes truth is the beam towards trust.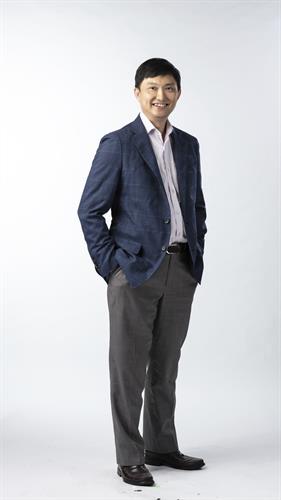 Sharing his 'TIPS' (Truth & Trust, Integrity, Patience and Perseverance, and Soul and Spirit) which form the key principles of his life, Vincent spoke candidly about his career milestones at our SATS Breakfast sessions.
The power of blank cheques
Vincent started his career at an investment firm, where he earned his first million for the company. He helped the company to sell a heritage shop house within a short period, but not before going through several rounds of approval from the authorities due to its conservation status.
By being truthful in his approach, Vincent was able to convince the authorities to expedite the approval processes. He was in charge of key accounts and his former boss would often sign blank cheques for his use as he was not always in Singapore. This was a testament to the level of trust that Vincent had established with his superior.
Thereafter, Vincent joined SATS to help expand its non-aviation catering business in 1997. When the company clinched a business deal through a pizza project, Vincent was assigned to manage the manufacturing plant. He had to do frequent audit checks at the branches to identify potential cold chain breakages or lapses to protect the company's reputation.
Vincent often provided honest feedback to the management and this helped to build the trust between them. When the plant faced an obstacle caused by a European supplier who failed to rectify an issue which SATS had identified, the management allowed him to do the necessary to salvage the situation.
Recounting his days of managing the plant, Vincent shared that it was challenging. The client was particular about details such as the height of pizza crusts, which could only have a tolerance level of 1-2mm variance. To ensure the consistency of pizza crust quality, he invested in manpower to do frequent quality checks and researched variables that could affect the crust. These measures improved the yield from 30% to up to 90% and profitability for SATS when the business was sold back to the client.
In 2003, he was seconded to SATS' subsidiary, Country Foods Pte Ltd. As he was aware that the National University Hospital (NUH) was looking to outsource foods such as cut vegetables at the time, he sealed a deal with NUH through Country Foods that allowed the company to expand into hospital catering and became the number one hospital caterer in Singapore.
I for Integrity
Vincent recounted his posting to Saudi Arabia when he shared some of his learning moments. While the joint venture was profitable, friction arose due to differences between his and the former local partner's management styles. Unfortunately, it led to an incident where he was wrongfully blamed for a fire which broke out at the factory. After a thorough police investigation, Vincent was cleared of any charges, an outcome which he attributed to his integrity. "Without integrity, you are nothing," said Vincent.
When asked about encounters that drew on his patience and perseverance, Vincent shared his experience in Japan when he was posted to TFK, a SATS subsidiary. Vincent had to learn and understand the more conservative culture of his Japanese counterparts while giving them time to adapt to his management style and open up to him.
During his first year at TFK, Vincent managed to win 14 contracts. These achievements, he said, required a lot of patience and persistence. "It has to be driven by spirit and soul," said Vincent. The spirit is the self-motivating power that pulls you through in life, while the soul reflects your thoughts, he said.
While he thinks no incentive can truly motivate anyone as it is human nature to desire more, he believes one can draw strength from one's inner spirit to keep going no matter how challenging a situation gets.
To illustrate one of SATS' core leadership principles of servant leadership, Vincent shared a video on the Civil War. Set in 1862, the film was about a soldier who offered water to the survivors and ministered to the needs of his enemy.
He concluded the session with his favourite quote from former US President Abraham Lincoln, "I destroy my enemies when I make them my friends."