A Customer Service Manager describes how a career takes flight at Seletar Airport
Belle was making lattes and espressos when destiny brewed a new chapter in his life.
Four years back, Belle switched from being a barista at one of the Changi Airport lounges to being a Customer Service Associate at Seletar Airport. This leap, inspired by a friend's recommendation, marked the beginning of his journey at SATS Seletar, where he would see his career take flight to becoming a Customer Service Manager.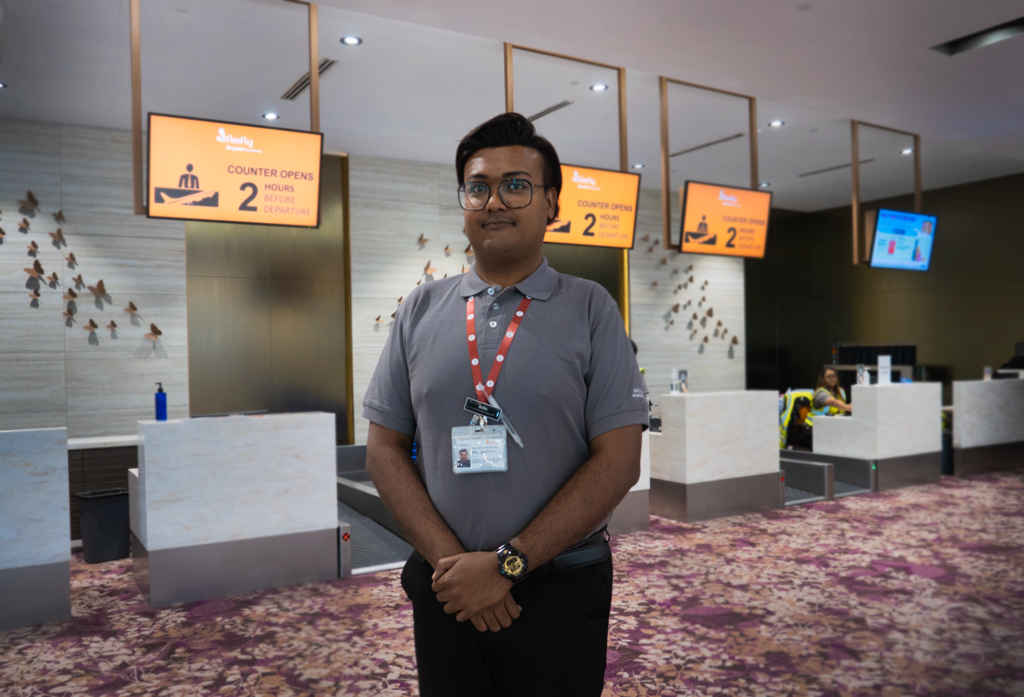 Tengku Belle Garcia, Customer Service Manager, SATS Seletar Aviation Services
Chasing airport dreams
Belle has always wanted to work at an airport — to be in a place where journeys begin. "Airports have that magnetic appeal," he reveals, "and I am a customer service-oriented person."
Read also: Zainol's 46 years in customer service at Changi Airport
He started his career as a Customer Service Associate in 2019, checking documents and getting passengers settled. Over a couple of years, he moved up to being a Customer Service Officer, training and managing other associates. A few months later, he was promoted to Customer Service Manager, where he gets to make the calls and steer his team.
As he continued living his dream of working an airport job, Belle caught the attention of passengers and his employer, SATS Seletar Aviation Services. He received the prestigious Staff of the Year award not just once, but twice. This recognition wasn't just a trophy; it was a cherished symbol of his hard work. "Having my efforts recognised is truly an honour," Belle acknowledges humbly, quick to share the credit with his team.
A resilient and dedicated team
Most of us would be tempted to think of Seletar Airport as a miniature version of Changi Airport. It might not be as bustling, but it has its own charm. "It's a cosy crowd here," Belle remarks with a smile.
At Seletar Airport, every face becomes familiar, and every colleague becomes a friend. Passengers often take morning flights and return in the evening. Ground handlers, customer service agents, and immigration officers know one another.
"We're like a family," Belle says, and this sentiment is echoed as we stroll through the airport and see them exchange greetings. "We face challenges together and celebrate victories together," he adds.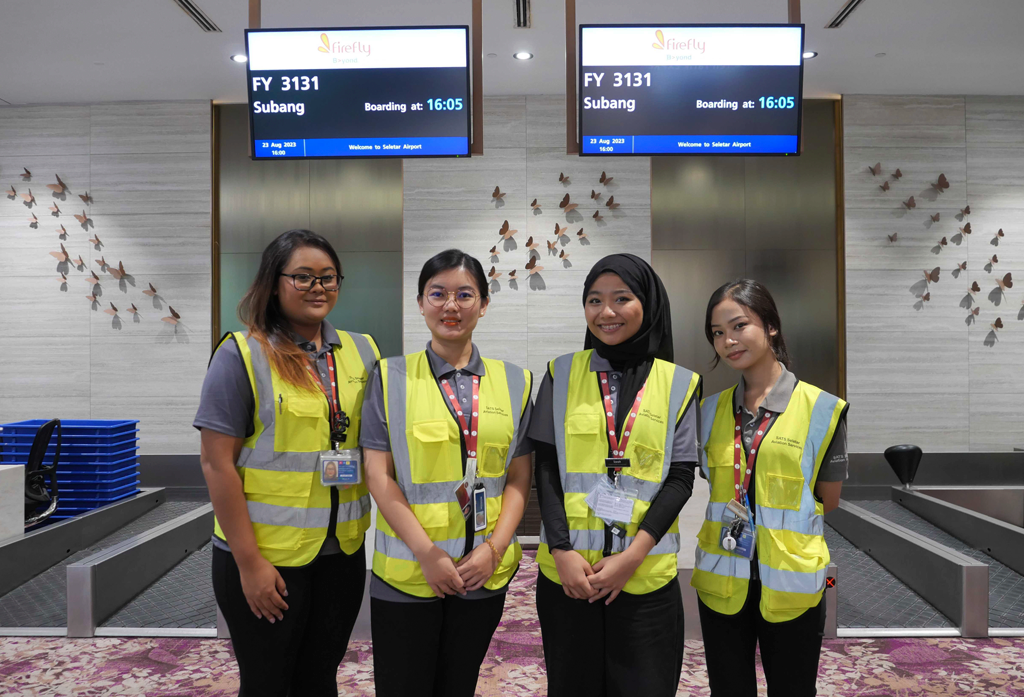 Customer Service Associates from Belle's team at Seletar Airport
The majority of Seletar's team has been present since the airport's growth from infancy. Recalling the trials they faced three years prior, Belle reflects: "COVID-19 tested us, but it was also when we recognised our collective strength." They adapted, taking on temporary roles at the private jet lounge. Such dedication underscores their shared vision of unwavering customer service, even amidst disruptions.
Roles and responsibilities
A Customer Service Manager's role demands a delicate balance of leadership and quick decision-making. "My day-to-day tasks involve ensuring sufficient manpower for both shifts and overseeing smooth operations," Belle explains.
His team, with around 12 to 13 associates and officers, handles everything from checking passengers in to dealing with lost and found items. Belle's role becomes pivotal during unforeseen circumstances, such as sudden staff shortages or rainy weather conditions. He's the go-to guy for making sure things run like a well-oiled machine.
But there's more to the customer service role than meets the eye. Belle and his team are also trained to handle the weight and balance task, ensuring that every plane at Seletar Airport takes off safely and smoothly. "It's about meticulous calculations and teamwork," Belle adds.
Cornerstones of customer service
Being good at customer service means understanding what passengers need. Empathy and patience, Belle emphasises, are essential attributes for a successful Customer Service Associate.
"You need to communicate well and manage passenger expectations," he notes. "It's not merely about serving travellers; it's about making them feel at ease, addressing their concerns."
Check-in counters manned by the Customer Service Team at Seletar Airport
As the sun sets over the runway at Seletar Airport, Belle feels a serene contentment knowing that the flights have departed and arrived safely, and passengers had a comfortable experience.
To him, the airport is a place of growth and potential, where individuals like himself can thrive and flourish. It's more than just a place to fly from; it's a place where dreams start.
Start Your Dreams with SATS