Exploring the new SGH Housemen's Canteen with Adrian Tan, AVP, Food Solutions
Gleaming white with frosted windows, the wall of lockers at Singapore General Hospital's (SGH) Housemen's Canteen is a curious sight in the middle of the bustling eatery.
They are central to the canteen's slick new contactless dining experience – instead of individual food stalls, customers pick up their orders from individual food lockers.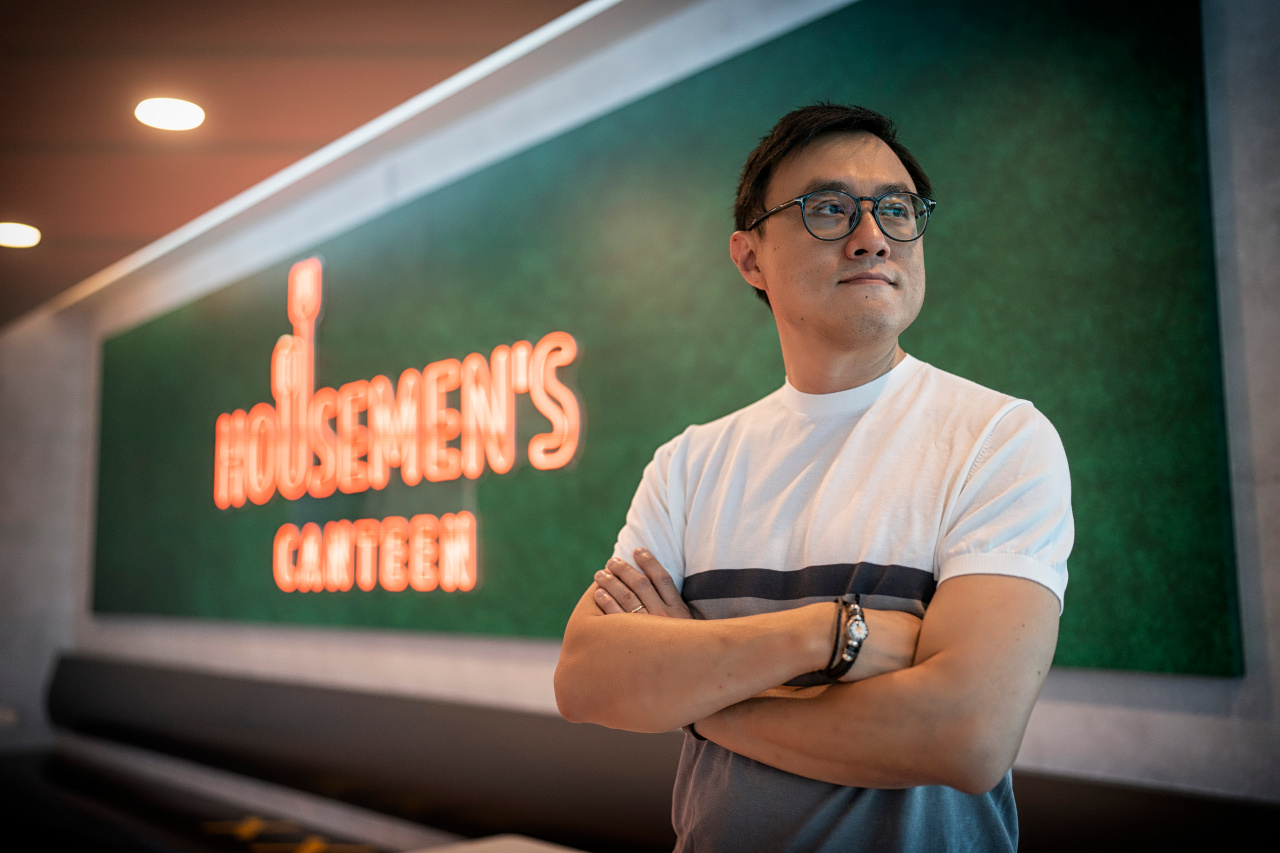 Digitally-enabled food collection
"We wanted a concept that combined our culinary expertise with contactless delivery of food," shares Adrian Tan, AVP of Institutional Marketing, Food Solutions.
Adrian walks us through the concept: customers start by first making their orders through Housemen's Canteen's online portal. After receiving confirmation notifications and a PIN code through SMS, they can head to the canteen to unlock the corresponding lockers and pick up their food.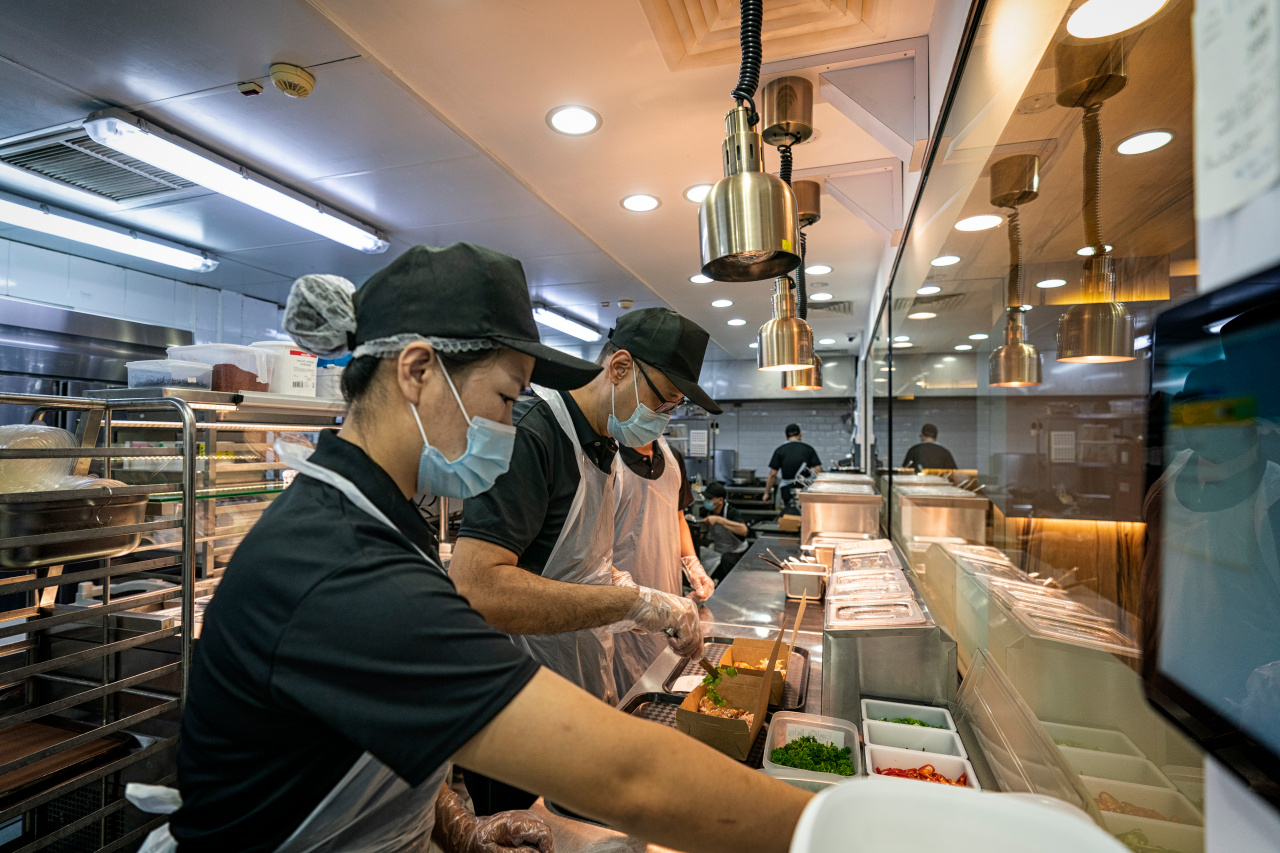 "This concept is perfect for today's work environment," he points out. "It cuts out the middle man, allowing the busy people working at SGH to use the usual waiting period productively while getting their food delivered to them through a more sanitised medium."
Centralised kitchen
The menu is wide-ranging with a host of local favourites and other unique options. Choices, Adrian says, made possible thanks to the SATS central kitchen. "A centralised kitchen allows us to prepare a larger quantity of different menu items in a more efficient manner. We also have chefs who specialise in different cuisines here so there's more variety."
Customers can choose dishes such as Hong Kong-style noodles and rice, burrito and salad bowls, as well as signature dishes such as laksa goreng with chicken chop, satay chicken rice, briyani with butter chicken, kyushu ramen and more.
"I personally like the beef brisket noodles," he grins.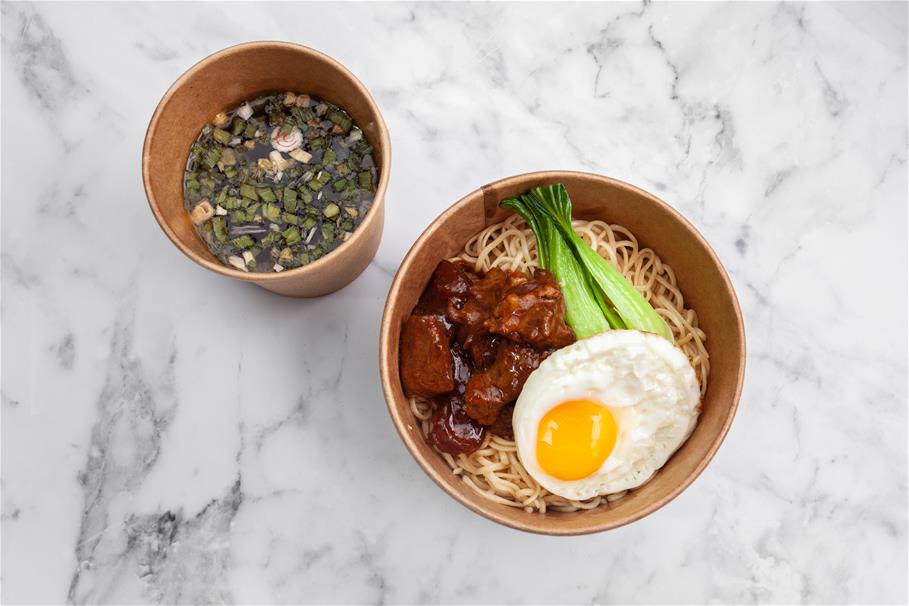 Dishes are freshly assembled on site, but a selection of the components, such as SATS' signature sauces and soups are prepared in its central kitchens. "Managing everything in one central location allows us to maintain and control the standard of food and cleanliness we put out each day," Adrian explains, "and of course we have a very high standard of quality at SATS."
You can visit Housemen's Canteen at SGH, 10 College Road, Singapore 169851, view the menu and place your orders at www.housemencanteen.com.sg
For more information on our food solutions and institutional catering solutions, visit us here.