How a uniform sparked Sunee's career as a Customer Services Trainer
It all started with a uniform, a sunny yellow dress to be exact.
Yong Sunee, or Nur Amirah Yong, couldn't help but be captivated by the attire worn by her neighbour, a customer service agent at SATS. "It was such a charming uniform," she fondly recalls, "I wanted to wear it, too."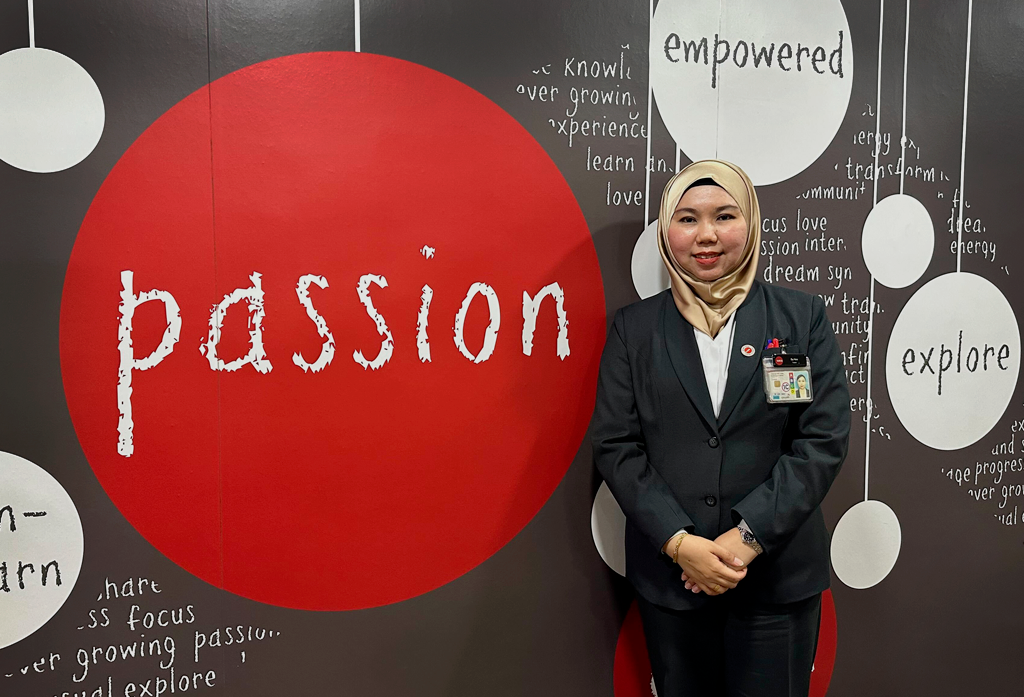 Yong Sunee @ Nur Amirah Yong, Customer Services Trainer at SATS
From check-ins to classroom
In 1996, Sunee lived her dream as a Customer Service Agent at the airport. For a good 13 years, she expertly managed check-ins for Singapore Airlines and found contentment in her role. "I even contemplated retiring as a customer service agent," Sunee chuckles.
But fate had other plans. "One day, they tapped me for a project involving the new Terminal 3, and that's when my journey as a Customer Services Trainer took flight," shares Sunee.
All new Customer Service Agents at SATS undergo an intensive training programme, spanning from three weeks to three months, to prepare them for their airport assignments. Sunee herself embarked on this journey when she first joined. To her, those days remain the most cherished. She reflects, "After 27 years at SATS, what I remember most are those days spent in the training classrooms."
For Sunee, training is not just about acquiring skills; it's a transformative experience where budding Customer Service Agents get to meet a diverse group of people (fellow trainees and dedicated trainers). Sunee's trainers made a significant impact on her that joining the team was an easy decision.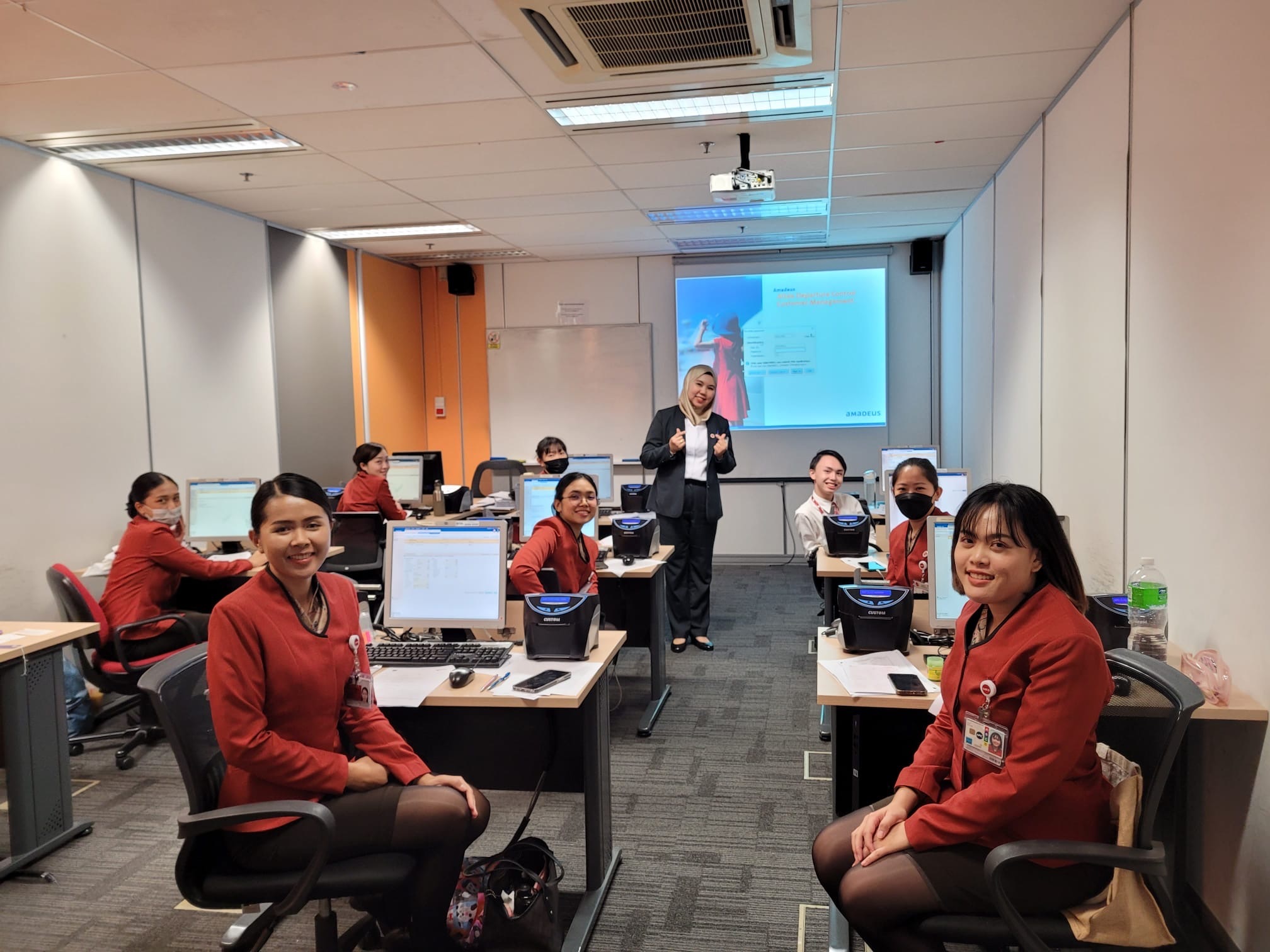 Sunee in one of her training sessions with new Customer Service Agents
Passion for teaching
Sunee's evolution into a trainer is not just a career change, but a revelation of her passion for teaching. She has discovered joy in imparting knowledge and ensuring her trainees are well-prepared for their roles. "I take immense pride in what I do, in making sure the Customer Service Agents at SATS receive top-notch training," Sunee shares.
Today, Sunee is an integral part of a dedicated training team, working together to pass on their knowledge and expertise. They work tirelessly to ensure that the agents receive comprehensive training.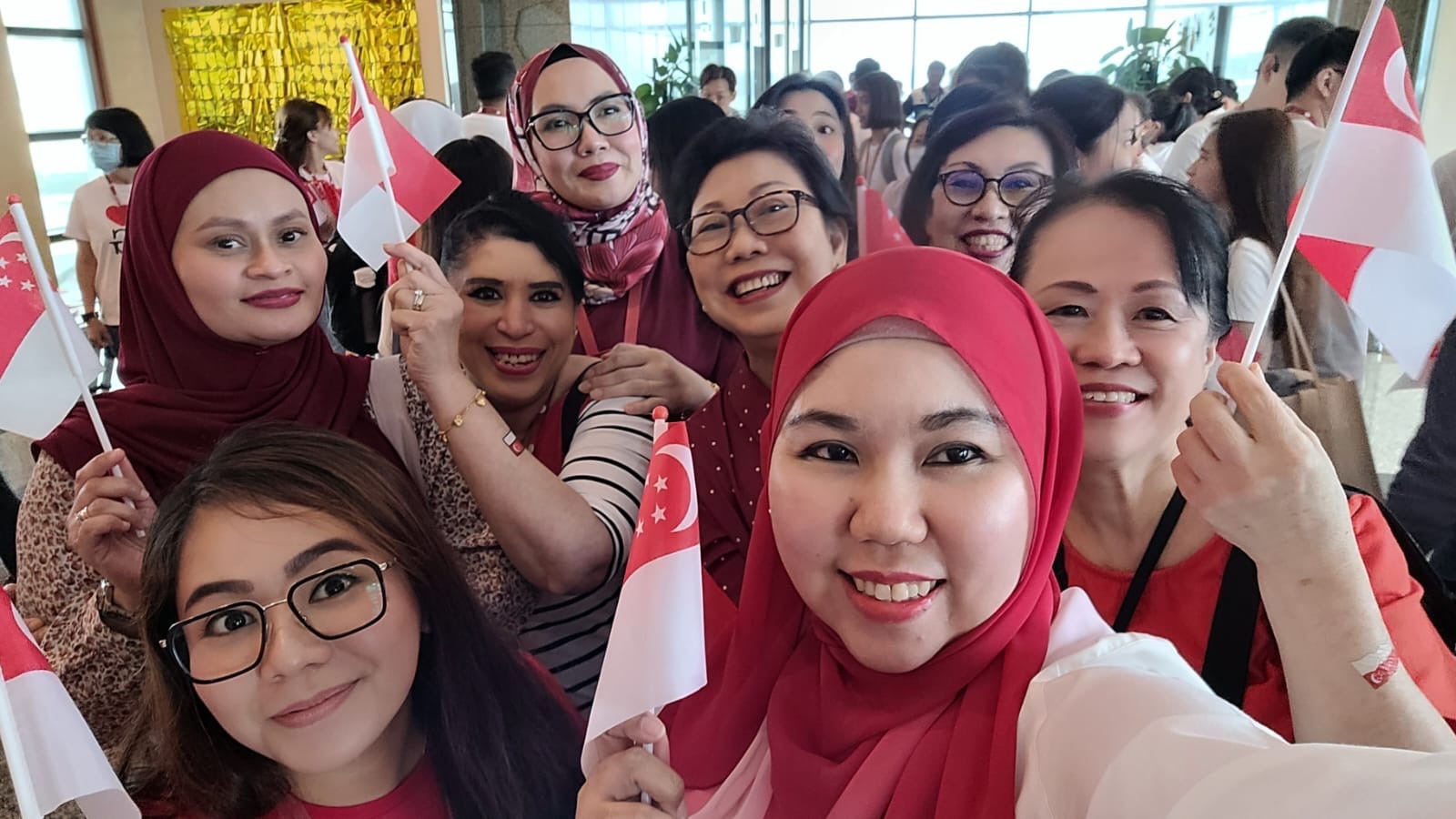 Sunee and her fellow trainers during Singapore's 58th National Day celebrations at SATS
A visit to the trainers' office is like revisiting your favourite teacher's classroom. It's a place of warmth and inspiration – each cubicle tells a story through carefully collected mementoes. Sunee's cubicle stands as a treasure trove of memories, adorned with tokens of appreciation from her students.
Sunee's enthusiasm for sharing her knowledge is nothing short of inspiring. As she aptly puts it, "When I step into that classroom, my spirit soars, knowing that I have the opportunity to shape the future of these Customer Service Agents."
The bedrock of customer service
Beyond the technical skills, the training team at SATS instils the foundational values that serve as the bedrock of airport hospitality, embodying the passion to delight passengers.
For Sunee, integrity and respect form the unshakable pillars of her training philosophy. Integrity is upheld as the guiding principle on which trust is built. "Integrity is our moral compass; we must consistently choose the right path, even when it's not the easiest," she explains.
Alongside integrity, respect is a fundamental aspect that's practised in her classroom. Sunee believes that respecting one another, regardless of position or background, serves as the cornerstone for any successful Customer Service Agent at SATS.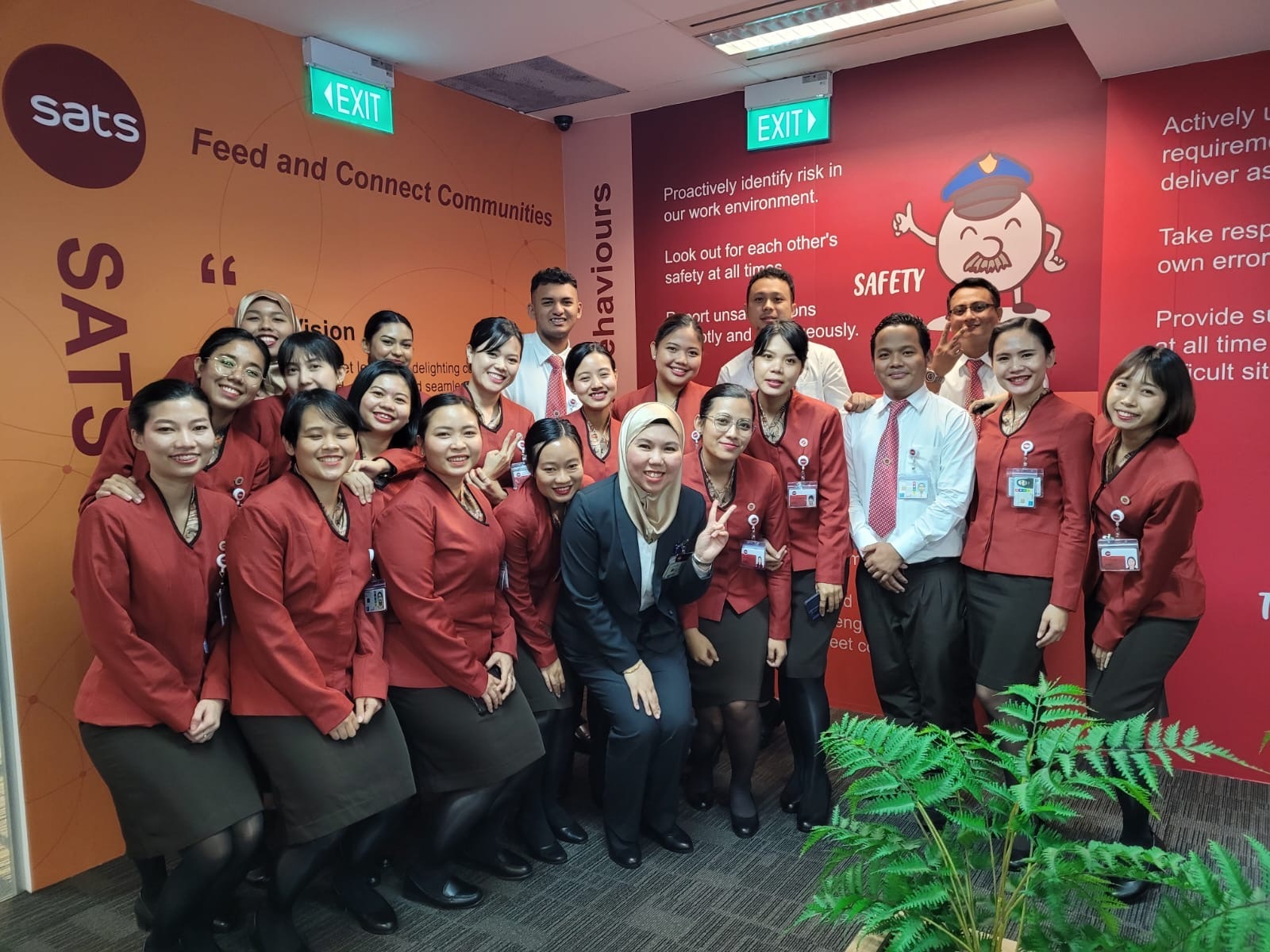 Sunee and a new batch of Customer Service Agents at SATS
Fulfilment beyond the classroom
There's a special kind of joy that fills Sunee's heart when she runs into her trainees, like that of a proud parent revelling in their child's achievements.
Her eyes sparkling with pride, Sunee says, "Seeing them at the airport and knowing they have succeeded as Customer Service Agents, it's the most rewarding feeling. It's a reminder of why I do what I do."
For Sunee, the true magic of her role lies in witnessing her trainees' transformation. She recalls the story of a young trainee from China who was not too articulate in the English language. A few months after the training, Sunee ran into him manning an airline's business class counter, speaking to her in coherent English. Sunee couldn't be prouder of her student's growth and confidence.
Keeping training up to date
Aviation is dynamic and staying updated is crucial. Sunee explains how they keep their training materials relevant: "We set aside special days for updates. We collect info from emails, circulars, and what we see happening in the airport."
In a fast-changing world, Sunee and her team aren't afraid of new things. They've started using technologies like e-learning and online training. This helps them adapt, especially to challenges like the Covid-19 pandemic.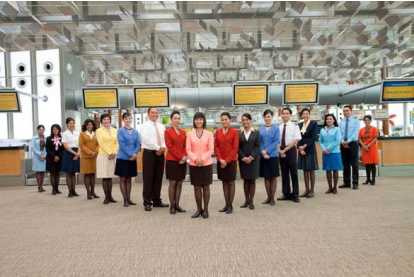 Uniforms worn by Customer Service Agents at SATS since 1973
Sunee's career at SATS isn't just a job; it's a calling filled with passion and purpose. Throughout her years at SATS, the uniform worn by Customer Service Agents has changed a few times. But her journey reminds us that it's not just about the uniform we wear but the heart and passion we bring to our roles that truly make a difference.
Make a difference today.